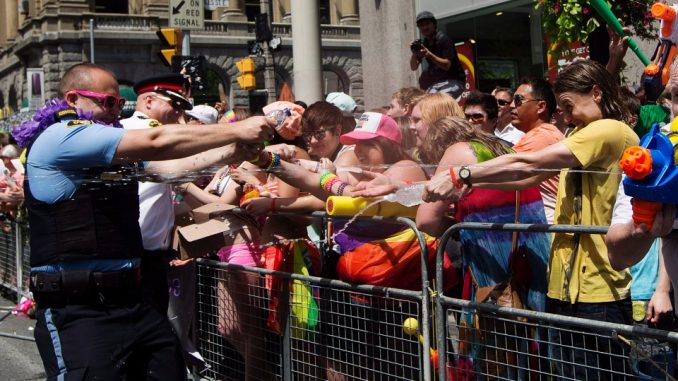 Toronto Mayor John Tory has mentioned in his remarks that he's disappointed and frustrated to hear about the police's decision to not march in this year's Pride parade. According to Mayor Tory, the decision taken by the police chief, Mark Saunders, is a "temporary setback" in the relationship between the city's law enforcement and the LGBTQ community.
In his remarks, Tory mentioned that "for my part, I am just very frustrated and very disappointed that an event that is meant to be, and in fact is all about inclusion, has now somehow become about exclusion." He stressed that pushing people apart weakens Toronto as a city. Additionally, Tory pointed out that "I don't think this entire episode is helpful in terms of any relationships that I can think of." Tory gave the statement only a few hours after Saunders announced that Toronto police won't take part in this year's Pride parade after pressure from some members of the LGBTQ communities.
Last year, the Toronto's Pride parade was interrupted by a Black Lives Matter protest that demanded the Pride Toronto's then-executive director Matthieu Chantelois to sign a list of demands including a ban on police floats in future parades. However, Chantelois later admitted to have only agreed to the terms in order to get the parade moving again. Saunders confirmed that police will continue to have their annual Pride reception and they will also continue to provide security for the parade.


Loading ...