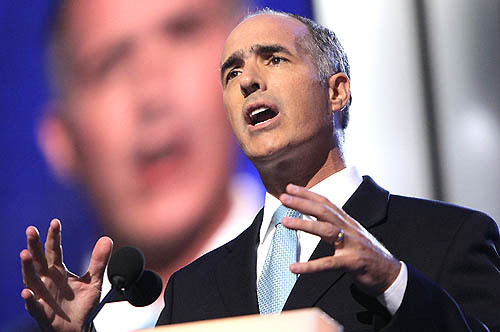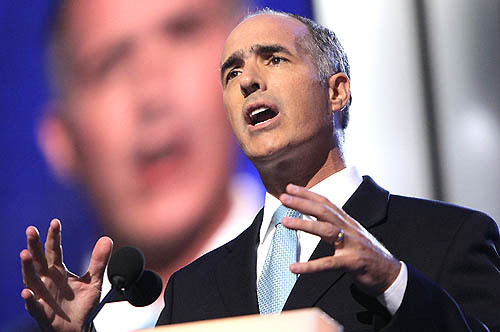 U.S. Sen. Bob Casey unveiled legislation on Monday that he said would close a loophole that may have allowed a woman accused of locking mentally disabled people in a squalid basement and cashing their government assistance checks to evade capture for years.
The Pennsylvania Democrat's bill would allow the Social Security Administration access to existing government databases that identify violent criminals ineligible to serve as representative payees, those who cash someone else's check. It would also increase the number of SSA fraud investigators so anyone applying to be a representative payee would undergo a criminal background check.
"The horrors that took place … are deeply troubling, and we must do everything we can to ensure this never, ever happens again," Casey said at a news conference with Philadelphia police. "This legislation will ensure that the Social Security Administration has the resources and the tools it needs to stop another situation like this in its tracks."
Linda Ann Weston, 51, was charged with kidnapping and other offenses after her landlord stumbled on four weak and malnourished adults locked in a fetid basement boiler room of a Philadelphia house on Oct. 15. Along with three other defendants, Weston is accused of preying on the mentally disabled adults and seizing control of their disability checks.
Article viewed on Oye! Times @ www.oyetimes.com