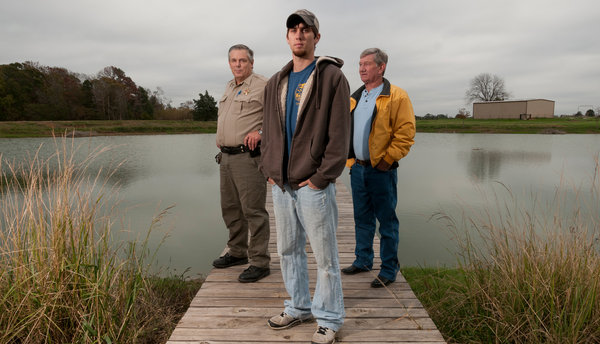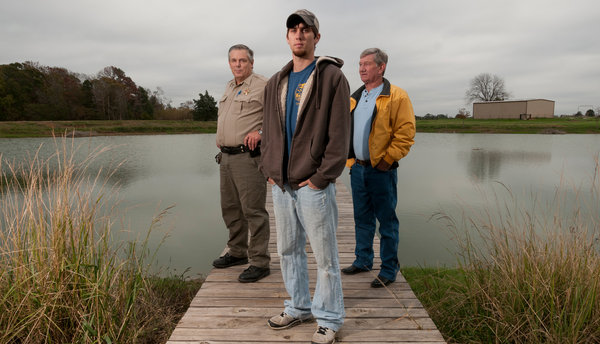 For more than three years, the lake on Jack Mewbourn's ranch here held a secret at its murky bottom: A 1999 Chevrolet Monte Carlo. His grandson was the first one to notice the top of the car peeking out of the water. It wasn't luck, or even fate. It was drought.
The water level in the seven-acre lake has dropped about five feet from a lack of rain. Stand on the grass lining the lake's edge today, and in any other year you would be standing nearly waist-deep in water.
On a recent Saturday, Mr. Mewbourn, a longtime rancher in this rural unincorporated community about 90 minutes southeast of Dallas, took a boat to the middle of the lake with two of his grandsons. They confirmed that the object they thought at first might be a barrel was indeed a car. Mr. Mewbourn called a local constable, and with the help of a diver and a tow truck, the vehicle was slowly dragged out. Inside, still buckled into the driver's seat, were the remains of Brenda Kay Oliver, who had been missing since July 2008.
Ms. Oliver's relatives said she had never recovered from the trauma of her 19-year-old son's suicide. He had drowned himself in a nearby lake. The authorities believe Ms. Oliver, 55, took her own life by driving her car into Mr. Mewbourn's lake, about a mile from where her sister, the last person to see her alive, had been living at the time.
Article viewed on Oye! Times @ www.oyetimes.com