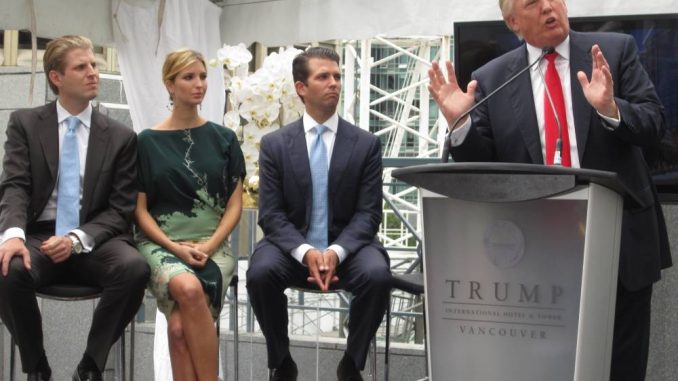 The Vancouver's Trump International Hotel and Tower will officially open today and the presence of U.S. President Donald Trump's two sons is anticipated to spark protests on the city's main thoroughfares. In addition to the protests, several notable local politicians and community leaders are anticipated deliberately avoid the event altogether.
In contrast to the anticipated protestors and no-shows, Vancouver billionaire developer Peter Wall is expected to welcome Trump's two sons at the opening ceremony. He has called Mr. Trump's presence in the White House a "breath of fresh air," as he stressed that "I really, really like him. I predicted he'd win and I thought he should win." Mr. Wall has claimed that "there's such a malaise in the world and … he's paying attention to the people who are workers, I think. This is an amazing man, whether they like him or not, to stand up to so much duress. I like this guy." Founder of Wall Financial Corporation and a major builder, Mr. Wall, has claimed that having a Trump hotel in the city will enhance Vancouver's reputation, just as the Wall buildings did.
However, Mr. Wall is an exception to the majority city officials who are choosing to skip the event. According to their respective offices, neither the mayor nor any of the Vision Vancouver council members are planning to attend the opening of the 69-storey tower. Councillor Geoff Meggs has mentioned that "I don't think it's a good idea for anybody to go."


Loading ...