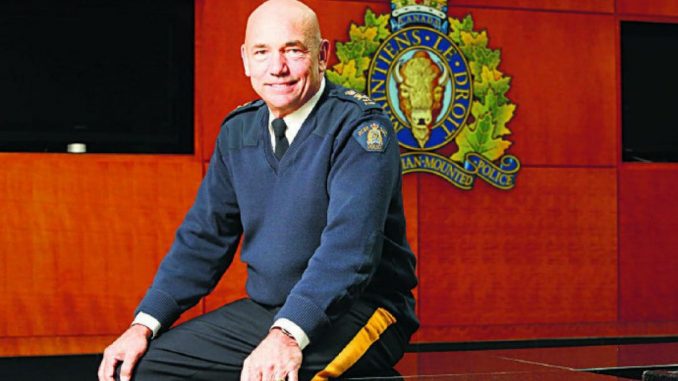 Canada's top Mountie, Bob Paulson, has announced to retire as RCMP Commissioner on June 30 in an internal email sent to all his employees on Monday morning. In his email, the RCMP commissioner acknowledged that the force has a lot to address including "historical yet persistent harassment claims," mental health issues among officers, diversity on the force and labour code charges related to the shooting of five Mounties in Moncton.
Mr. Paulson has 32-year career in law enforcement including five years as the RCMP commissioner. He announced his plan to step down on June 30 in an internal email sent to the force's more than 29,000 employees on Monday morning, but an official public statement has yet to come. Minister of Public Safety and Emergency Preparedness, Ralph Goodale, mentioned in a tweet on Monday morning saying "thank you @CommrPaulson for your decades of service and your dedication to protecting the safety of Canadians."
Addressing all RCMP employees, Mr. Paulson stated that he is excited to focus on his family and that it has been a "profound honour and privilege" to serve with them. During his tenure, Paulson faced difficult times of ever-increasing concern over homegrown and foreign terrorism including the shooting on Parliament Hill and the June 2014 shooting in Moncton. The RCMP will also be facing trial in a provincial court in April, on labour code charges relating to equipment, training and supervision, with each carrying a maximum fine of $1 million.


Loading ...