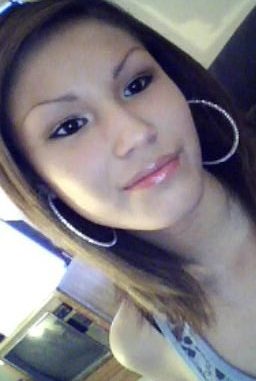 On December 2
nd
, 2011 at approximately 6:30 a.m. Winnipeg Police and emergency services responded to a Medic call in the 400 block of Selkirk Ave. Police located a 19 year old female who was conveyed to hospital in critical condition and was later pronounced deceased. It was determined that the victim died as a result of severe upper body injuries. The cause of those injuries is under investigation by the Homicide Unit.
The victim has been identifies as:
· Dominique McCann (NIPPI)
The victim was last seen wearing the following clothing:
· Black coloured waist length parka with fur collar
· Blue jeans
· Black coloured runners
· Black and yellow coloured horizontal striped sweater
· The victim's hair was streaked a lighter colour when she was last seen
Police are asking the public's assistance in determining the victim's activities during the period between Wednesday, November 30th and the early morning of Friday, December 2nd.