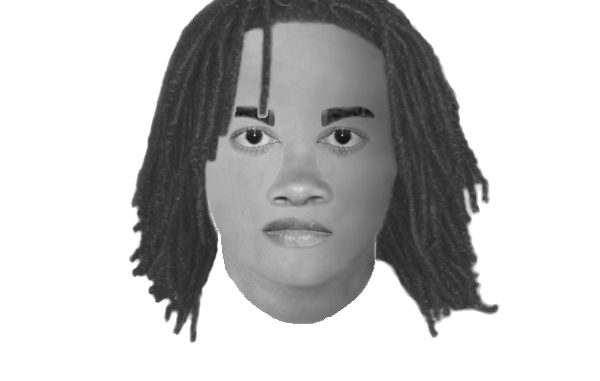 Detectives from the Metropolitan Police Department's Homicide Branch have released a composite sketch of a suspect in the fatal shooting which occurred in the 4500 block of Benning Road, NE.
On December 10, 2011, at approximately 3:57 am, units from the Sixth District responded to a gas station in the 4500 block of Benning Road, NE for the report of a shooting. Upon arriving, officers discovered an adult male suffering from a gunshot wound in a vehicle. DC Fire and Emergency Medical Services personnel transported the victim to a local hospital where he succumbed to his injuries and was pronounced dead.

A second victim, a 16-year-old female from SE was also wounded. She was transported to an area hospital with what is believed to be a non-life threatening injury.
The suspect is described as a black male, in his mid 20s, 5'10" to 6'1" tall, 160 pounds, brown eyes, shoulder length dread locks, light mustache and beard, light to medium complexion, with a medium build. He was last seen wearing blue pants, a red shirt, and a red/black coat/jacket. He was armed with a dark colored hand gun and was operating a silver Ford Focus.

The decedent has been identified as 24 year-old Stephon Emmanuel Way of Upper Marlboro, MD.
The Metropolitan Police Department currently offers a reward of up to $25,000 to anyone that provides information which leads to the arrest and conviction of the person or persons wanted for any homicide committed in the District of Columbia.