A quick update on the U.S.-Australia refugee resettlement deal I've been writing about (see here, here, and here).
The latest development came with the news Thursday of Australian Prime Minister Malcolm Turnbull mocking President Trump during the Australian Parliament's annual Midwinter Ball, which is the premier event of the political year in Canberra, similar to the White House Correspondents Dinner. Unlike the U.S. version, Turnbull's speech in front of journalists, advisers, and politicians, was supposed to be off the record.
Australia's Channel Nine leaked part of the audio in which Turnbull is heard making fun of his meeting with Trump in New York last month: "It was beautiful. It was the most beautiful putting-me-at-ease ever."
Turnbull carried on with his impersonation of Trump's speaking style as the crowd applauded and laughed. The prime minister also joked about the alleged Russian involvement in the 2016 U.S. election: "You know the online polls. They are so easy to win. I know that. Did you know that? I kind of know that. They are so easy to win. I have this Russian guy. Believe me it's true, it is true".
Speaking on Australian radio station 3AW, Turnbull said he was disappointed with this "breach of protocol", adding that his speech was "light-hearted, affectionate, good natured".
"Good-natured" or not, this complicates an already rocky relationship between both leaders, and casts even more doubt on the U.S-Australia refugee resettlement deal carried out by the Trump administration.
If Turnbull "affectionately" mocked President Trump behind the scenes, other actors involved in this resettlement deal were more openly critical of the U.S. president.
The
International Rescue Committee
(IRC) has openly criticized President Trump's efforts to pause the refugee resettlement program for assessment. IRC is a U.S.-based non-governmental organization that is partly funded by the State Department. In the case of Australia's unwanted refugees, IRC is acting both as a resettlement support center (RSC) and a domestic resettlement agency (or "volag") for the State Department.
That means that the same IRC that is paid by the American taxpayer to screen Australia's unwanted refugees and help them build a case to submit to U.S. officials for resettlement (that's the function of a resettlement support center) also gets paid by the head to receive and place them into communities in the United States (the function of a volag).
This odd "double role" is not the subject of today's post; I discussed this issue in a previous one. What is strange in a context of "Trump-bashing" is that this organization that receives funding from the Trump administration to help with the refugee resettlement process does not hesitate to publically oppose its immigration policies.
In January, IRC called on its supporters to:
Oppose President's Trump's ban on refugees … [because] these changes fly in the face of our country's best values of freedom, fairness and compassion. … Slam the door on hate. Oppose President Trump's unjust refugee Executive Order. … Take Action. Call your members of Congress." (Emphasis added.)
And in May, IRC issued a press release applauding the Fourth Circuit ruling on the travel ban:
We are very pleased that the 4th U.S. Circuit Court of Appeals refused to reinstate the Trump Administration's harmful order banning Muslims — including refugees — from seeking entry and protection in America, because it is blatantly unconstitutional. The courts have been key to preventing the enforcement of President Trump's hasty and harmful executive order." (Emphasis added.)
Is this really the organization the Trump administration wants to fund and rely on to resettle Australia's unwanted refugees?
There's more. Australia's unwanted asylum seekers themselves seem to have nothing but disdain for President Trump. Behrouz Boochani, an asylum seeker detained on Manus Island (one of Australia's offshore detention centers) is very active on social media, giving a voice to all detainees who do not have his exposure. Boochani is a Kurdish journalist born in Iran who was arrested and transferred to Manus Island in August 2013 as he was trying to reach Australia by boat from Indonesia. He writes from his detention and collaborates with journalists, human rights activists, and refugee advocates.
Boochani wrote, among other things:
Many people this week are shocked and outraged by Donald Trump's actions [the executive order]. They are right to be outraged.
…
When I watched the recent women's march in Sydney against Donald Trump I was so proud that the feminist movement is powerful enough to bring so many people onto the streets.
…
The Australian government is refusing to criticise Donald Trump and his administration even as so many world leaders express their opposition to his actions. At the same time, these two governments that are so comfortable with bigotry have been making secret deals about our future.
…
At this historical moment when
Donald Trump and populist politicians are trying to destroy social and democratic values around the world
, it is our duty to be united and consolidate around justice, democracy and compassion. (Emphasis added.)
Disdain or not, these refugees will soon be resettled in the United States (many, if not most, by October 31) by the Trump administration.
On a separate note, we also found out this week that a settlement agreement was reached in a lawsuit between Australia's offshore detainees on Manus Island and the Australian government: All asylum seekers detained on Manus Island between 2012 and 2016 (some 2,000 detainees) are to be paid a total of $70 million in compensation for allegedly enduring physical and psychological harm during their detention.
This means that every refugee resettled in the United States from Manus Island is entitled to this financial compensation.
The details of this deal, which remain classified, better be really great for America. Otherwise, I'm at a loss for words.
Click HERE to read more.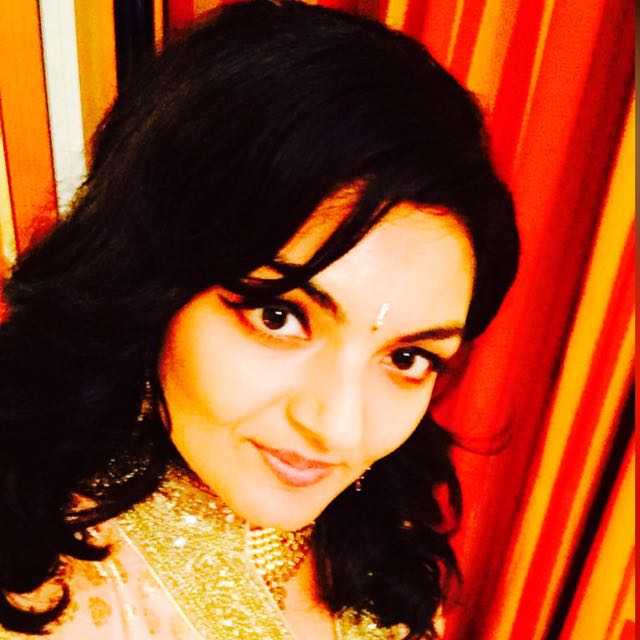 Vote for Shikha Dhingra For Mrs South Asia Canada 2017 by liking her Facebook page.


Loading ...