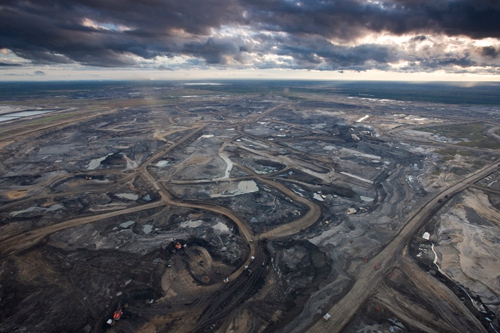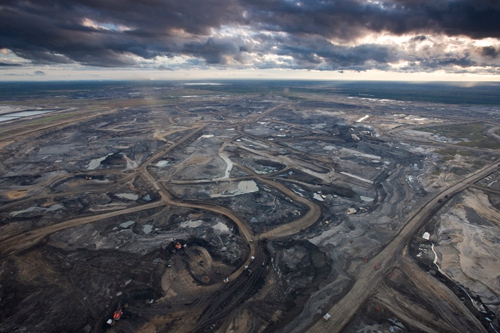 Environmental groups in Maine have decided that tar sands oil from western Canada wasn't their cup of tea even though the pipeline company behind the scenes said it really wasn't there's either, at least for now. As the Sierra Club was saying "no sir" to tar sands oil in Maine, one of the former GOP hopefuls, Rick Perry, was saying "yes sir" in The Wall Street Journal, describing the planned Keystone XL as an economic panacea not seen since the New Deal brought the U.S. economy out of the Great Depression in the 1930s. With tar sands pipelines becoming less about energy security and more about political pandering, however, it's unlikely any of Canada's crude oil will run though new U.S. transit routes in the foreseeable future.
Portland Pipeline Corp. has been shipping crude oil from South Portland to Montreal for the better part of 60 years. For the last few years, it's been considering whether or not to reverse the flow of one of its pipelines to bring tar sands oil from Canada to ports along Maine's eastern coast.
But hold your horses, say the environmental groups. Groups like Maine's branch of the Sierra Club say Canadian pipeline company Enbridge is looking to pump "dirty tar sands oil" from their side of the border through Maine's pipelines, a move that could lead to contaminated drinking water, not to mention bad tasting lobster. One can't blame the opposition. Enbridge doesn't exactly have the best record, what with the mess they left behind in Michigan in 2010. But Portland Pipeline said there isn't an "active project" meant to pump dirty tar sands oil into Maine anyway, so what's to protest?
At some point during the last few years, U.S. politicians and major players on both sides of the aisle decided that pandering to the demographic du jour was more important than debating the actual issue. What benefit is there from reversing the flow of oil through a pipeline in Maine? Is Keystone XL crude designated for the United States? How many of those pipeline jobs are permanent anyhow? Does anyone really know, or is it just good political strategy to call Obama a job killer or get the kiddies together to paint a super-fun protest sign?
When something like energy security becomes politicized, it ceases to be about the actual issue. It instead becomes a fight over who's the biggest bully on the playground. Only Mexico and Saudi Arabia export more oil to the United States than Canada, so guess what happens without pipelines like the one in Maine.
Both sides of the dirty tar sands oil debate, it seems, are getting in the way of U.S. energy security. Maybe Perry's right. If a plan for a 200-mile pipeline already in service in Maine doesn't stand a chance, maybe Canada's oil will go to the Chinese after all.
By. Daniel J. Graeber of Oilprice.com