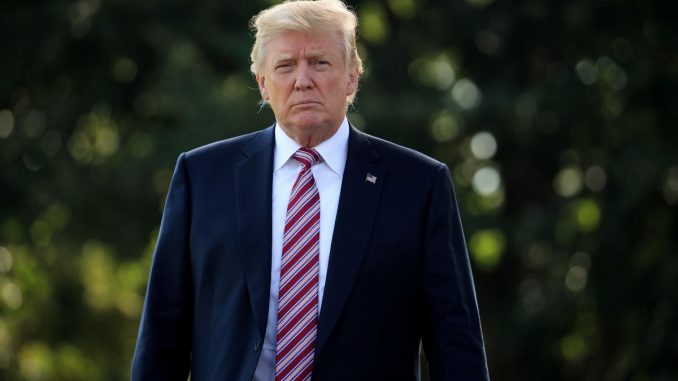 Once again this morning, people across America — and the world — woke up to news of a horrific mass shooting.
More than 50 people were killed and about 200 were injured when a gunman opened fire during a Las Vegas country music festival overnight. It's believed to be the deadliest mass shooting in U.S. history.
Already, leaders across the political spectrum are reacting to the news, offering condolences to those impacted. Ahead, we've rounded up some of those responses.
This is a developing story. Check back for updates.
President Trump tweeted, "My warmest condolences and sympathies to the victims and families of the terrible Las Vegas shooting. God bless you!"
"America woke up this morning to the horrific news of a devastating mass shooting in Las Vegas," first daughter Ivanka Trump wrote on Twitter. "Our collective hearts are breaking for the victims and their families. # lasVegas"
"A tragic & heinous act of violence has shaken the # Nevada family," Gov. Brian Sandoval said. "Our prayers are w/ the victims & all affected by this act of cowardice."
"A deeply sad day for the city of Las Vegas. London sends our condolences to the victims and their families," London Mayor Sadiq Khan said.
"No words can possibly describe what happened in Las Vegas last night," New York City Mayor Bill de Blasio wrote. "New York City's prayers are with the victims and the first responders."
Vice President Mike Pence wrote, "To victims, families & loved ones affected by this senseless violence in Las Vegas, Karen & I are praying for you & offering our love…"
"Praying for all those affected by this senseless tragedy," Nevada Sen. Catherine Cortez Masto tweeted. "Thank you to all the first responders. I will continue to monitor the situation."
"The UK's thoughts are with the victims and the emergency services responding to the appalling attack in Las Vegas," British Prime Minister Theresa May said.
"Senseless, horrifying act of violence in Las Vegas tonight," Nevada Sen. Dean Heller said. "Praying for all the victims & those impacted by the tragedy."
Former Rep. Gabby Giffords tweeted, "Heartbroken by the scene our nation is waking up to this morning. No person should endure the horror Las Vegas experienced last night."
Click HERE to read more from Refinery29

Loading ...