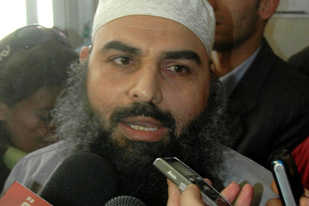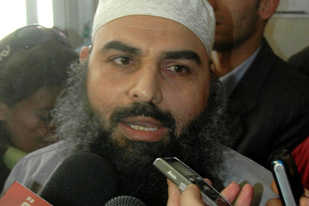 An Italian judge has convicted 23 US secret agents over the 2003 abduction of an Egyptian imam from a Milan street in an extraordinary rendition by the Central Intelligence Agency (CIA).
The trial was the first in the world to centre on the agency's controversial programme, in which "terror" suspects are thought to have been transferred to countries known to practise torture.
The case concerned the seizure of Osama Moustafa Hassan Nasr, also known as Abu Omar, and his transfer to Egypt, where he claims he was tortured.
All of the Americans were tried in absentia, with 22 sentenced to five years in jail and Robert Seldon Lady, the Milan CIA station chief, handed eight years in prison.
The AFP news agency reported that two Italians were given three-year prison terms.
Citing diplomatic immunity, Judge Oscar Magi told the Milan courtroom on Wednesday that he was acquitting three other Americans.
Magi also dropped the case against Nicolo Pollari, the former head of Italy's Sismi military intelligence service, and his ex-deputy.
'Brutally tortured'
Twenty-five CIA agents and a US air force colonel had been cited in the trial, which also involved seven Italian secret service officials.
Abu Omar, an imam granted political asylum in Italy, was taken from a Milan street on February 17, 2003, in an operation allegedly co-ordinated by the CIA and SISMI.
It is alleged that he was then taken to a US air force base in northeastern Italy, then flown to the US base in Ramstein, Germany, and on to Cairo.
He was released after four years in prison without being charged, and currently lives in Egypt.
Abu Omar told Human Rights Watch in 2007 that he was "hung up like a slaughtered sheep and given electrical shocks" during his time in Egypt.
"I was brutally tortured and I could hear the screams of others who were tortured too," he told the organisation.
His suspected captors failed to take many standard precautions and had spoken openly on mobile phones, leaving investigators to suspect that the US agents had cleared their intentions with senior Italian intelligence officials.
Abu Omar's lawyer is requesting $14m in damages.