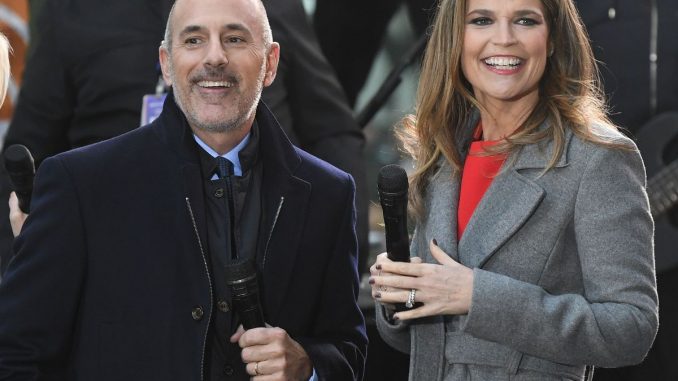 Morning news anchor Matt Lauer has been fired over allegations of "inappropriate sexual behavior" in the workplace, NBC News announced Wednesday morning.
In a memo sent to staff and read on-air by Lauer's fellow The Today Show co-anchor Savannah Guthrie, NBC News chairman Andrew Lack said the allegations against Lauer were "a clear violation of our company's standards."
"While it is the first complaint about his behavior in the over 20 years he's been at NBC News, we were also presented with reason to believe this may not have been an isolated incident," Lack said in the memo.
Matt Lauer has been terminated from NBC News. On Monday night, we received a detailed complaint from a colleague about inappropriate sexual behavior in the workplace by Matt Lauer. As a result, we've decided to terminate his employment. pic.twitter.com/1A3UAZpvPb
— TODAY (@TODAYshow) November 29, 2017
Guhtrie and co-anchor Hoda Kotb were visibly shaken as they told
Today
viewers that they didn't know all the details of Lauer's departure, but promised to report on the story as more information becomes public. The two were also honest about their heartbreak over the news.
Guthrie said Lauer was "a dear, dear friend." She continued, "How do you reconcile your love for someone with the revelation that they have behaved badly?"
She went to say that she was also "heartbroken for the brave colleague who came forward to tell her story."
This is a developing story. Please check back for updates.
Click HERE to read more from Refinery29


Loading ...