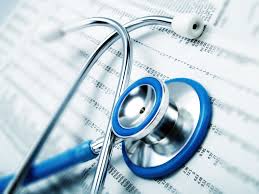 Richard McGowan Executive Director Emmanuel International Canada congratulates the Finance Minister Bill Morneau and the Federal Government of Canada's commitment announced in the 2018 Federal Budget to increase investment in international assistance by $2 Billion over the next five years.
It is pleasing to see the Government of Canada is serious about achieving the ambitious health and gender equality goals set out in its 2017 policy said, McGowan.
Emmanuel International Canada is working with a consortium that was created with ADRA Canada and CCF Canada. Together, we're helping reduce the struggle that many African women and children face in childbirth and early years.
Maternal mortality is higher in women living in rural areas and among poorer communities.
Young adolescents face a higher risk of complications and death as a result of pregnancy than other women. (WHO)
This program, dubbed PROMISE (Maternal, newborn, Infant and child Sustainable health Efforts), is reaching to thousands of lives through various programs. This Project was undertaken with the financial support of the Government of Canada provided through Global Affairs Canada and is just one example of collaboration between Canadian NGOs making a difference representing Canada proud.