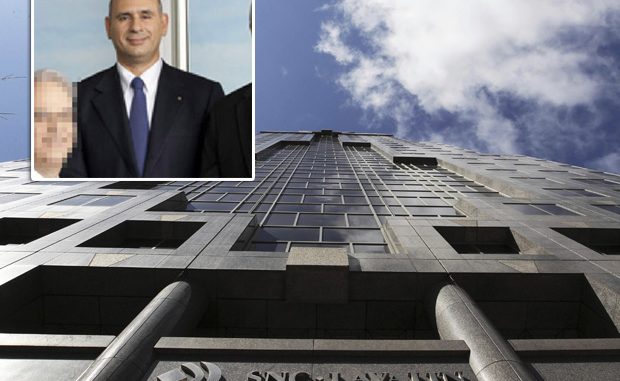 An alleged plotter of smuggling Mommar Gadhafi's son to Mexico has been arrested in Switzerland. Officials claim that Riadh Ben Aissa, former executive at a Canadian engineering firm; SNC-Lavalin, was taken into police custody a few weeks ago.
Prosecution spokeswoman Jacqueline Buhlmann said: "The state prosecutor's office confirms the arrest of a Tunisian/Canadian national, former vice president of SNC-Lavalin Group. At this stage, he is accused of corruption, fraud and money laundering tied to business deals in North Africa."
On April 13, the RCMP raided SNC-Lavalin Group's head offices with a search warrant. The company says it fired Aissa and another executive in February. Confirming the news, SNC Lavalin authorities said they were aware of its former executive vice president's arrest in Switzerland.
"We have no knowledge regarding specific details concerning his status, and (reiterate) that he left the company on February 9, 2012. If crimes have been committed by Mr. Ben Aissa or any other former employee, the company believes that they should be held accountable," the statement said, adding that an RCMP investigation is currently underway.
Apparently, Swiss authorities are keeping a close eye on Aissa since May 2011. Swiss investigators were allegedly warned about the executive after illegal payments were routed via Swiss bank accounts.
"All we can say is that we acknowledged receipt of a request for assistance from Swiss authorities," said Corporal Lucy Shorey, a spokeswoman with the RCMP's Ottawa division.
Article viewed on Oye! Times @ www.oyetimes.com