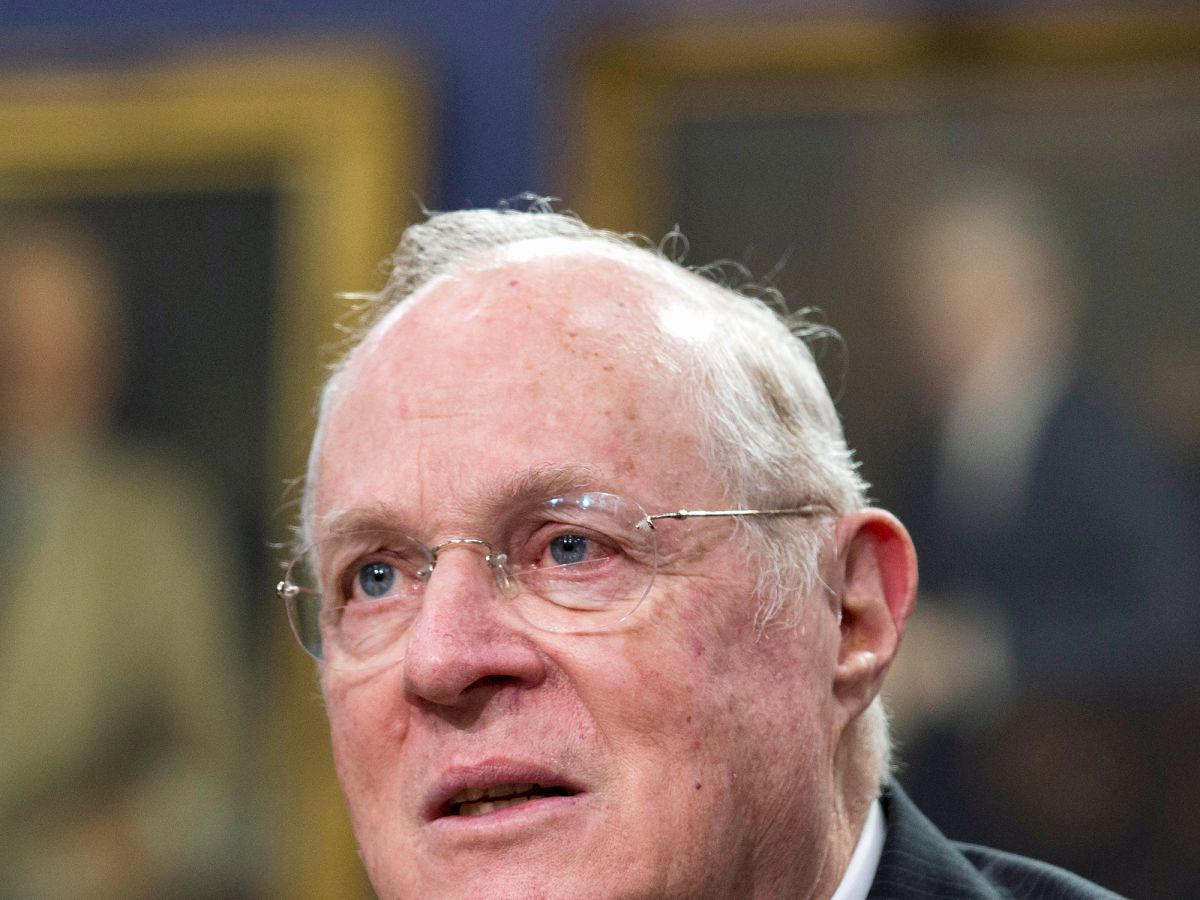 This article was last updated on April 16, 2022
Canada:

Oye! Times readers Get FREE $30 to spend on Amazon, Walmart…
USA:

Oye! Times readers Get FREE $30 to spend on Amazon, Walmart…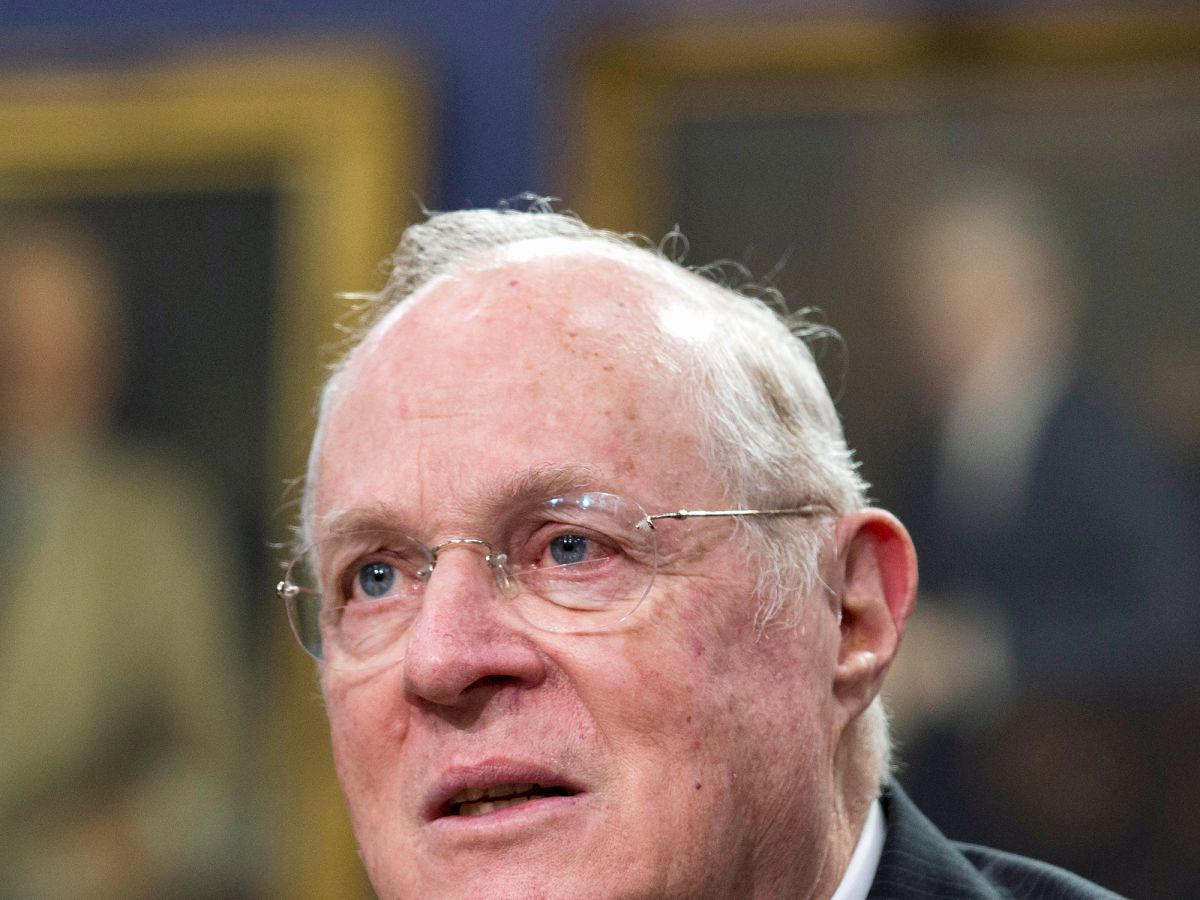 This is not a drill: Justice Anthony Kennedy will retire from The U.S. Supreme Court, effective July 31, per a resignation letter sent to President Donald Trump on Wednesday. Please excuse me while I vomit on my shoes in panic over the inevitable loss of the rights to my own body. Not to sound alarmist, but this is yet another step in the direction of our IRL Handmaid's Tale scenario. It's all playing out, just as we predicted. Our rights are in more danger than ever, advocates and legal experts say.
In his time on the Court, Justice Kennedy, a moderate conservative, provided the swing votes that legalized same-sex marriage and protected abortion rights and affirmative action. His decision to step down comes the day after the Court ended its 2017 term, and two years to the day since Kennedy was the deciding vote in the landmark Whole Women's Health case that blocked a Texas law that shut down most of the state's abortion clinics.
In 2017, Trump appointed Neil Gorsuch, who most recently sided with conservative justices in striking down a California law aiming to ban fake women's health clinics from lying to pregnant women about their health options. Translation: Trump has already appointed one Justice who is not friendly to abortion rights and access. While the Gorsuch appointment was only a replacement for the very conservative Antonin Scalia, who died just before President Barack Obama left office, the ability to replace Justice Kennedy represents a total re-stacking of the court in a conservative direction that could lead to a complete loss of abortion rights in this country.
"Justice Kennedy provided a critical vote to uphold a woman's right to abortion and to stop politicians from blocking a woman from having an abortion. We've now lost his tie-breaking vote and President Trump has promised to replace him with a Justice who would take away the constitutional right to have an abortion altogether," explains Jennifer Dalven, Director, Reproductive Freedom Project at the American Civil Liberties Union.
For millions of women, this new appointment could mean they won't be able to get their abortion, whether Roe is overturned right away or not.
"The fact of the matter is that many of the most conservative state legislatures have been waiting for this moment. They have been passing laws that should not stand, that are not constitutional given current precedent, with the hopes that the court will one day change," adds Andrea Miller, president of the National Institute for Reproductive Health.
Indeed, already there are countless cases working their way through federal courts that could lead to a challenge of Roe. This includes the case that struck down the Indiana fetal burial law signed by then-Gov. Mike Pence, which has made it through the court of appeals already. It also includes a case challenging the loss Medicaid funding for preventive health services at clinics that also provide abortions, like Planned Parenthood.
The (sort of) good news is that "most of the cases that are farthest along in the Federal courts don't directly concern the issues that would invite the court to overturn Roe," says Amy Myrick, staff attorney at the Center for Reproductive Rights. "But we have to worry. They can re-frame their questions later in litigation."
There are also two cases challenging pre-viability bans, a 15-week ban in Mississipi and a 6-week ban in Iowa. Regarding those cases, Myrick says that although frightening in the context of a much more conservative Supreme Court, both are years away from becoming a direct challenge to Roe. "It's a long road for either of those cases. There's nothing the anti-choice side can do to make those cases move that much faster."
But frankly folks, the overturning of Roe is the least of our problems. In so many places, abortion is already out of reach for far too many women. More than half of the country — 29 states — can be termed "hostile" to abortion rights, according to the The Guttmacher Institute, which tracks state laws designed to make getting an abortion more difficult. According to their 2017 report, "58% of American women of reproductive age lived in a state considered either hostile or extremely hostile to abortion rights in 2017. Only 30% of women lived in a state supportive of abortion rights."
Dalven adds that although any abortion-related case that comes before the court could be a route to reverse Roe, what is more likely (and more disturbing, since this strategy is already well under way) is that the court will simply stop blocking laws that target abortion providers with such strict requirements that clinics close, or women are forced to spend hundreds and even thousands of dollars to travel, get time off work, and jump through hoops like waiting periods and get medically unnecessary ultrasounds.
"Roe is really not the relevant question at this point," Dalven says. "The question is are they going to uphold laws like the one they struck down in the Whole Women's Health case? Justice Kennedy stopped that from happening. For millions of women, this new appointment could mean they won't be able to get their abortion, whether Roe is overturned right away or not."
What's most important right now is making your voice heard on this issue. "People do have an opportunity to take action. We need to make it clear to the current members of the U.S. senate, as well as those who could be voted in this year, that anyone who cannot commit to women's rights does not belong on the Supreme Court," Miller says. "We can all vote in the upcoming elections to make sure our elected officials stand up for women's rights and equality, to which the right to choose an abortion is absolutely critical."
So, get out your phones now to call your senators at (202) 224-3121, and make sure you're registered to vote.
Click HERE to read more.

You can publish this article on your website as long as you provide a link back to this page.
You can publish this article on your website as long as you provide a link back to this page.