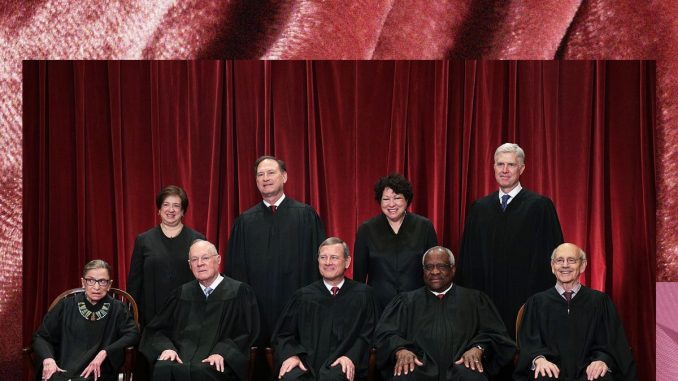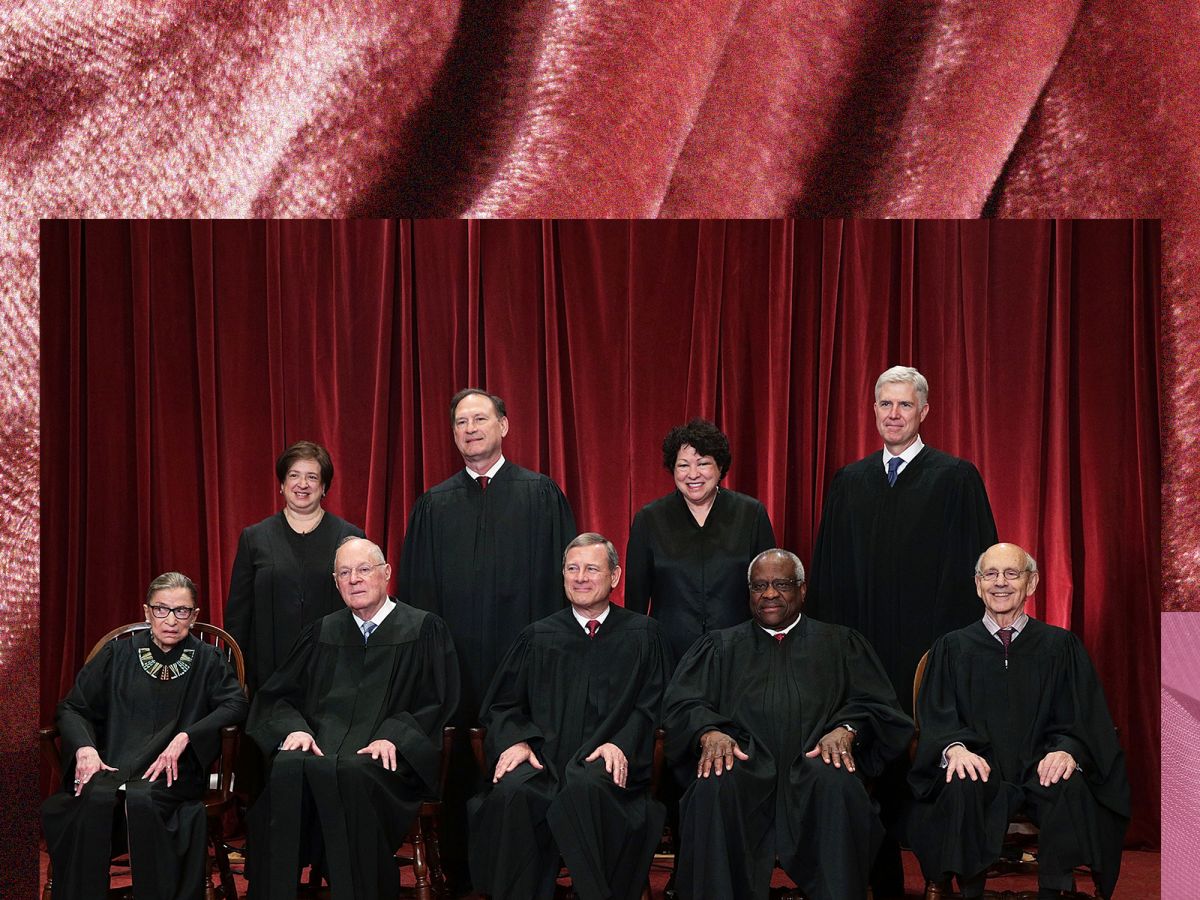 It's official, folks. President Donald Trump just announced his second nominee for the U.S. Supreme Court. Meet Judge Brett Kavanaugh, who if confirmed will replace Justice Anthony Kennedy, the moderate conservative who is set to retire at the end of the month.
Kavanaugh, 53, will inevitably be at the center of a confirmation battle. While it's likely that the Republican-controlled Senate will clear the path for Trump to remake the highest court in the land for generations to come, that doesn't mean that most Democrats will go down without a fight. After all, it was Senate Majority Leader Mitch McConnell who blocked the nomination of Merrick Garland — President Obama's moderate pick to replace late Justice Antonin Scalia — for 293 days arguing that it was an election year.
Kavanaugh currently serves on the District of Columbia's U.S. Court of Appeals. The Yale graduate worked under Kenneth Starr, the independent counsel who led the investigation against President Bill Clinton. He was one of the lead authors of the infamous Starr Report. Kavanaugh also worked in the solicitor general's office during the George H.W. Bush administration and clerked for Justice Anthony Kennedy. He was nominated to the D.C. circuit in 2006.
Judge Brett Kavanaugh's Impeccable Record of Constitutional Conservatism https://t.co/A8saXRnbXA pic.twitter.com/bnWNG4cmnc
— National Review (@NRO) July 5, 2018
An issue that's sure to come up during confirmation proceedings is whether Kavanaugh is in favor of overturning Roe v. Wade, the landmark decision that allowed women to choose a legal and safe abortion.
Trump's campaign promises
is to appoint anti-abortion judges that could reverse the case, which could lead to
abortion being illegal
once again in the U.S. According to the White House, Trump
didn't discuss past cases
in his meetings with potential nominees last week. But that point is moot since the president's shortlist of potential nominees was created in conjunction with
the Federalist Society
, an anti-abortion and conservative legal organization.
Kavanaugh's recent record on reproductive rights is spotty. Last fall, he was one of the judges who dissented when the Court of Appeals ruled that a 17-year-old undocumented teenager could obtain an abortion after weeks of being blocked by the Trump administration. Kavanaugh, who is Catholic, wrote in his dissent that the court was giving a new right to "unlawful immigrant minors" to obtain an "immediate abortion on demand." Reproductive justice advocates that the phrase "abortion on demand" is part of coded language signaling that Kavanaugh might support overturning Roe v. Wade.
During his 2006 confirmation hearing, however, Kavanaugh promised to "follow Roe v. Wade faithfully and fully. That would be binding precedent of the Court. It's been decided by the Supreme Court."
Some of his other positions include ruling in favor of the call record surveillance operation by the National Security Agency (NSA) and arguing that sitting presidents should be exempted from civil suits and criminal prosecution.
While he's likely to face most opposition from liberals, several conservatives consider him "too moderate" because of previous decisions on the topic of religious liberty and the Affordable Care Act.
In a statement provided to Refinery29, the Independent Women's Forum legal fellow Erin Hawley celebrated the decision.
"By nominating D. C. Circuit Judge Brett Kavanaugh, President Trump has fulfilled his pledge to put forward a judge who has demonstrated his commitment to the Constitution," she said. "Judge Kavanaugh believes in judicial humility and the separation of powers. He has been a staunch defender of religious liberty and believes that the role of federal judges is limited to interpreting and applying federal law and the Constitution, and that it is up to the people, through their representatives, to make the law. The Senate should work quickly to confirm Judge Kavanaugh."
Get Free Gifts! Flash Sale Down To $9.99
But reproductive rights advocates voice their opposition to the nomination. In a statement provided to Refinery29, Dawn Laguens, executive vice president of Planned Parenthood Federation of America, said Kavanaugh could potentially put access to safe and legal abortion at risk.
"We oppose the nomination of Brett Kavanaugh to the Supreme Court, and call on the Senate to do the same. There's no way to sugarcoat it: with this nomination, the constitutional right to access safe, legal abortion in this country is on the line. We already know how Brett Kavanaugh would rule on Roe v. Wade, because the president told us so," she said. "We take Trump at his word that Brett Kavanaugh would overturn Roe v. Wade and get rid of the Affordable Care Act. The balance of the Supreme Court is at stake — we cannot allow it to be tilted against the constitutional right to access abortion. Generations of women, especially women of color, will be affected. And generations of people have grown up only knowing a country where they have the right to access safe, legal abortion. We cannot allow our children and grandchildren to have fewer rights than we do today."
Click HERE to read more from Refinery29

Loading ...