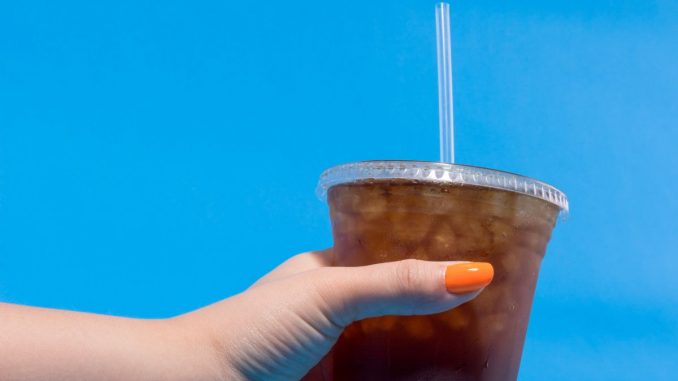 Do you live in the Golden State? If so, say goodbye to a mainstay of soda counters: the humble plastic straw. Food & Wine reports that Governor Jerry Brown of California has just signed a law that bans full-service restaurants from passing out plastic straws with drinks. Customers will have to ask wait staff for a straw if they want to sip on their iced tea.
According to Brown, the inconvenience of asking for a straw pales in comparison to the damage that single-use plastics are doing to our planet. "Plastic has helped advance innovation in our society, but our infatuation with single-use convenience has led to disastrous consequences," he said. "Plastics, in all forms — straws, bottles, packaging, bags, etc. — are choking our planet." The Los Angeles Times reports that Brown even referenced a pilot whale that washed ashore in Thailand; the whale was unable to digest its food because it had consumed more than 80 plastic bags, and it later died.
The law will only affect full-service dining establishments — this excludes places like cafés, delis, juice bars, and bodegas/corner stores/party stores (whatever you call convenience stores in your regional parlance!), so you won't need to pester the barista for a straw to drink your morning iced chai latte.
Click HERE to read more from Refinery29

Loading ...