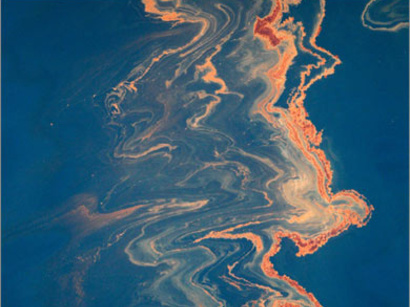 This article was last updated on April 16, 2022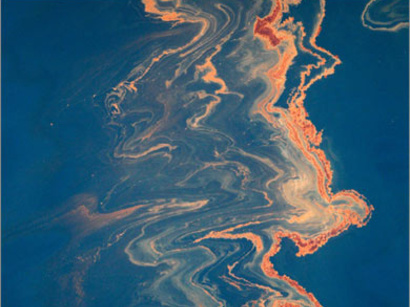 Canadian pipeline company Enbridge is in the hot seat for an oil spill from a ruptured line in southern Michigan. Crews in Marshall, Mich., are still working to clean up contaminated areas nearly two years after Line 6B burst open, dumping about 20,000 barrels of so-called tar sands oil into the Kalamazoo River and surrounding waters. A report from the NTSB suggests operators in Canada interpreted the pressure drop associated with the spill incorrectly and continued pumping oil through the line after it broke open. Last month, Enbridge said it was spending billions of dollars to upgrade its pipeline networks in the region. Some of that effort won't require new pipe at all, however, opening the door to questions about its operational safeguards.
Line 6B of the Lakehead oil pipeline system burst open in the early evening of July 26, 2010. Enbridge didn't recognize the leak until 17 hours had passed. The pipeline was set for a 6pm shutoff and a 6.5 foot tear appeared in Marshall two minutes prior to the closure. Alarms that began to sound, according to the National Transportation Safety Board, were indicative of zero pressure at the section of Line 6B in Marshall and, minutes later, a leak. Operators, however, interpreted the alarms as a response to column separation, a depressurization that normally occurs when a pipeline is getting drained, as was the case with Line 6B. Operators decided to continue pumping oil, however, to get oil through to the next station. More or less the same thing happened when the next shift came in because, according to the NTSB account, operators were "never told of the alarms."
A few shifts later, it appears operators were still debating what happened with Line 6B. A manager had suggested that "something else" was going on, possibly with the "computer or the instrumentation." If it was a rupture, the manager said, "someone is going to notice that and smell it." At 11am on the morning of July 27, a utility company employee reported Talmadge Creek "was black" and got a call in to Enbridge. Residents in Marshall, however, had called the police to report odors at 9 pm on July 26, but nobody bothered to call Enbridge.
Enbridge later defended its procedures to local media, saying the operators "were trying to do the right thing." And it appears that they were. The NTSB said column separation is "typically corrected" by increasing the pipeline pressure and that's what the operators did – more than once.
The company announced plans to upgrade Lakehead and replace several hundred miles of Line 6B, which was built in the 1960s. Some of the upgrades, however, mean more horsepower to pump more crude oil through these pipeline systems, which likely won't sit well with residents along the lines. The NTSB investigation is ongoing. At the onset, it appears that operators, at the very least, weren't willfully ignoring the issue. But if these pipelines are the economic life-lines that backers say they are, pipeline companies like Enbridge, TransCanada and Enterprise Product Partners need to ensure not just the public, but safety regulators as well, that all systems are in check because, at 20,000 barrels a pop, there's a lot at stake.
Source: http://oilprice.com/The-Environment/Oil-Spills/Michigan-Oil-Spill-Highlights-Need-for-Safety-Overhaul.html
By. Daniel Graeber of Oilprice.com
You can publish this article on your website as long as you provide a link back to this page.