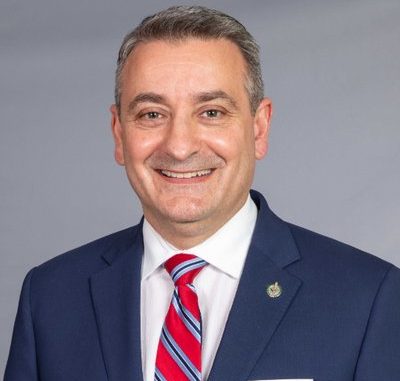 Today, Ontario's Government announced the appointment of Thomas Carrique as the next Commissioner of the Ontario Provincial Police. Thomas Carrique currently serves as the Deputy Chief of Investigations and Support for the York Regional Police.
Through his 29-year career with the force, he has served in a variety of roles across the organization including Uniform Patrol, Criminal Investigations, Investigative Services, Traffic, Marine, Public Order and the Administration and Operations branches. "I am excited by Deputy Chief Carrique's appointment as the next OPP Commissioner," said Paul Calandra, MPP for Markham-Stouffville. "I've had the pleasure of working with Deputy Chief Carrique since 2011 and he has consistently distinguished himself as a capable and experienced executive officer.
I couldn't agree more that he is the right person for the job." Over the past three decades Deputy Chief Carrique has gained invaluable experience in his various roles with York Regional Police, he has earned a master's degree from Royal Roads University in British Columbia, and has studied internationally, graduating from programs across Scotland, England, and the United States. "I know he is an excellent candidate, dedicated to his job and protecting the safety of our community.
I look forward to continuing to work with him in his new role." "I would also like to thank York Regional Police Chief Eric Jolliffe – through his leadership, the York Regional Police have developed an outstanding team of officers, the leadership of which, is being recognized today with the appointment of Commissioner-designate Carrique."