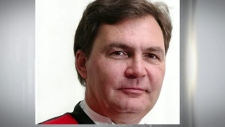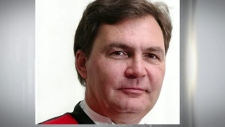 The Prime Minister of Canada, Stephen Harper, has made an official declaration about his choice for the fifth appointment to the Supreme Court of Canada on Tuesday. He has designated a Quebec Justice, Richard Wagner, to the country's highest legal authority. Wagner is practicing law since 1980, during which time he often appeared before the Supreme Court, the Quebec Court of Appeal and the Quebec Superior Court.

Wagner has been a judge in the Superior Court of Quebec since 2004, whereas his promotion to the appeal court took place in 2011. Harper mentioned in his announcement on Tuesday that "Justice Wagner's candidacy comes following a rigorous and comprehensive evaluation process of his merit and commitment to legal excellence." He stated that Wagner is "held in high esteem by his judicial colleagues and members of his bar association, he is an exceptional candidate with the skills and qualifications needed to serve Canadians well." Wagner is scheduled to take over the place of former justice, Marie Deschamps, retiring recently in August.

Initially the federal minister of justice and attorney general had sought advice from several high-level legal experts and judiciary members, and their suggestions were evaluated and shortlisted to few most fit contenders. Afterwards, the list was assessed by five-member panel of Parliament belonging to three main parties, cutting down the number of contenders to three. Finally it was Prime Minister Harper, who officially chose Wagner.

Before officially joining the office, Wagner is scheduled to attend a public hearing in the House of Commons for being questioned by members of Parliament.