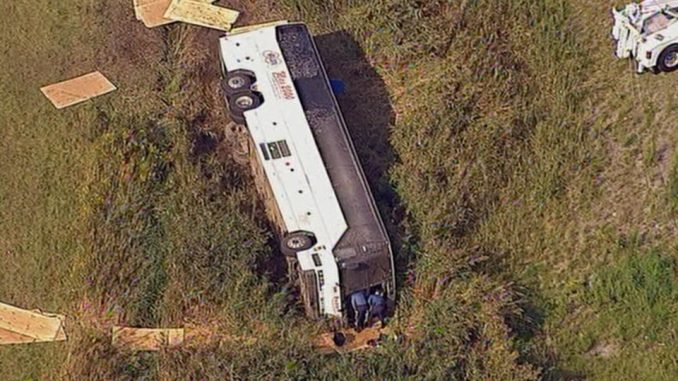 According to the federal investigators of the U.S., the bus from Toronto which endured vicious accident on a New Jersey exit ramp this weekend, was not legally allowed to enter the country. The announcement came from The Federal Motor Carrier Safety Administration, which is a child organization of the U.S. Department of Transportation, as it published the statement after inquiring about the Canadian company and its driver. The department has begun a thorough investigation of the accident.

The tour bus was moving a total of 57 passengers when it turned upside on the Interstate 80 exit ramp on Saturday morning. 23 passengers were immediately shifted to a nearby hospital with small injuries. The official police statement mentioned that the group was travelling with Cynthia's Bus Tours, which technically hired the transport from AVM Max 2000 Charter Services Inc. on a rental basis. The department also revealed that the same bus company is also federally registered with the name AYM Max Charter Services Inc., having "no current operating authority" in the U.S. as its insurance failed to be in-time in July.

The online records point out that the notorious company has been listed for five different fatigued driving violations on different occasions since April 2011. One such violation was registered in May, when a driver reportedly worked for more than the acceptable 11 hours. A spokesperson has declared that, so far, only three passengers are being treated in the hospital, while the rest are out of danger.