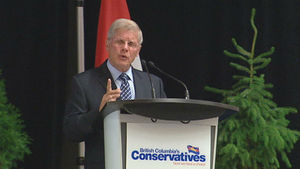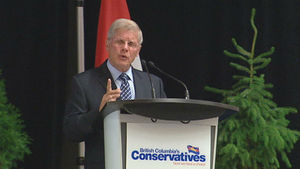 The authority confrontations within the B.C. Conservative Party have been heated up, after leader John Cummins gave an ultimatum to the dissidents on this weekend. This Sunday, Cummins publicly declared that he is giving dissidents within the party the time until noon Wednesday to get aligned with the party or else they will face the consequences and asked to resign their membership.

In a response to the ultimatum of Cummins, the dissidents reacted vigorously and sent a letter to Cummins stating that they have complete support of almost one-quarter of the entire constituency association presidents, all asking for Cummins to step down as leader. The letter, primarily signed by Allison Patton, the president of the Surrey-White Rock constituency association, and Ariane Eckardt, the Burnaby North president, accuses Cummins for being the key reason behind the division between the party.

The letter clearly stated that "the division that has occurred within the B.C. Conservatives has occurred under your watch. This division has cost us our only sitting MLA and the possibility of having others who were ready to cross. These missed opportunities cannot be undone." It pointed out that "while you may argue that we have no right to challenge your legitimacy as head of the party, you have no right to challenge our legitimacy as heads of the CA's and call us 'dissidents' and then ask us to leave the party. WE ARE THE PARTY."

The political wellbeing of the party is also been on a clear decline due to several recent events, including the resignation of John van Dongen; the party's only sitting MLA last month.