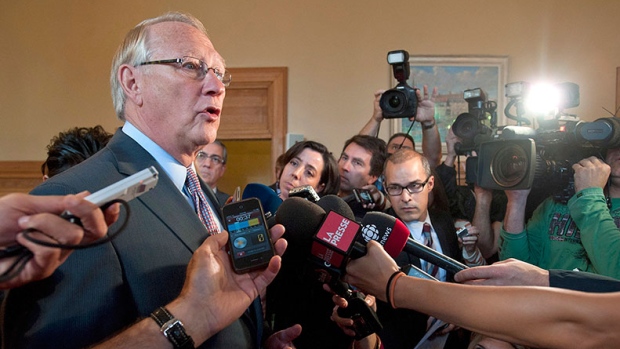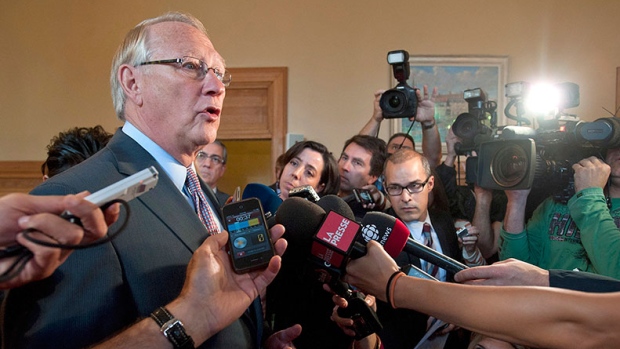 The Mayor of Montreal, Gerald Tremblay, is besieged at his office as his confidence crisis becomes worse on Tuesday due to the announcement of Police Brotherhood stating that it is "seriously uneasy" with budgets of Montreal police and the priorities of Tremblay administration. Soon after the announcement came another second opposition, namely Projet Montreal, promising to pursue a motion of non-confidence against the mayor at the Oct. 22 city council meeting.
The brotherhood's atrocities came almost a week after an entrepreneur, Lino Zambito, stood witness at the Charbonneay Commission claiming that Tremblay's political party, Union Montreal, looted three per cent of the construction contracts put out by the city.
This Tuesday, brotherhood president, Yves Francoeur stated that "there's a problem with the principle that the SPVM's priorities are brought in front of a public security committee controlled by a party that is allegedly corrupt." He said that "reporting to this administration is immoral, if not indecent," and "I'll be the first to presume innocence; however a lot of allegations are starting to pile up." Francoeur openly alleged that Union Montreal has "zero credibility." He even asked the provincial government to take decisive steps before the credibility of Montreal's police force was also damaged.
In support of the brotherhood, Project Montreal leader, Richard Bergeron mentioned that Gerald Tremblay's mayoralty is "unsustainable." He also announced his party's intentions to remove the mayor. The spokesperson of city hall, Martine Painchaud, stated that mayor's team is scheduled to respond tothese incidents of brotherhood later Tuesday afternoon.