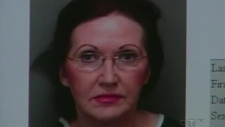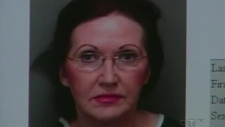 Melissa Weeks, the woman more frequently called the 'Internet Black Widow' for her habit of persuading sorrowful widowers into marrying her, has once again had her bail hearing adjourned until Friday. 77-years-old Melissa Weeks is indicted with attempted murder charge after her newest husband was found ill at a bed and breakfast in Cape Breton.
Weeks is also indicted with the crime of poisoning her husband, Fred Weeks, under Sec. 245 of the Criminal Code, i.e. administering a noxious substance. She made a short appearance in the Sydney provincial court on Tuesday, as she requested the court to allow her more time to prepare her case.
This is the second time that the court has been adjourned for Weeks' bail hearing on her request. Just last week she posed the same reason to get her hearing adjourned until today. Crown attorney of her case, Diane McGrath, spoke to the press outside the courtroom mentioned that "last week, Mrs. Weeks asked that her bail hearing be adjourned until today's date" and "today they indicated that they were not ready to proceed with the bail hearing and it's been adjourned until the end of the week."
McGrath stated that Crown is opposing any kind of bail or release of Weeks. She showed suspicion and ambiguity as to why the accused needs so much time for preparing her case. The supposed victim of the case, namely Fred Weeks, recovered from the hospital and returned home few days ago.