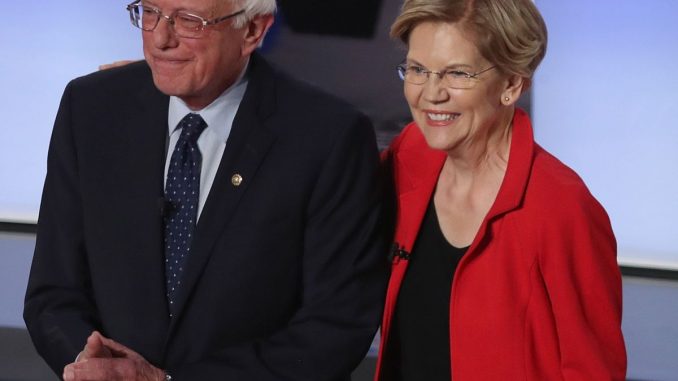 With the South Carolina primary over and Super Tuesday coming up, the Democratic field is getting smaller in the 2020 presidential election. All the candidates are eager to beat a historically unpopular president, who has been campaigning for reelection since day one in office.
Following his victory in Iowa, Mayor Pete Buttigieg dropped out of the race in March. After coming in third in South Carolina, Tom Steyer also left the race.
We're tracking the list of current Democratic contenders — as well as who has dropped out of the race.
We will update this story as more information becomes available.

Joe Biden
Former Vice President Joe Biden entered the race on April 25, 2019, after a long period of speculation that he will be running. Biden served as the U.S. Senator from Delaware from 1972 until 2009, when he became President Barack Obama's second-in-command for eight years.
He has ran for president twice before, and he briefly worked as an attorney before becoming a politician. He has framed himself as a moderate Democrat who is able to challenge Trump on all the major issues, calling his fight "the battle for the soul of America."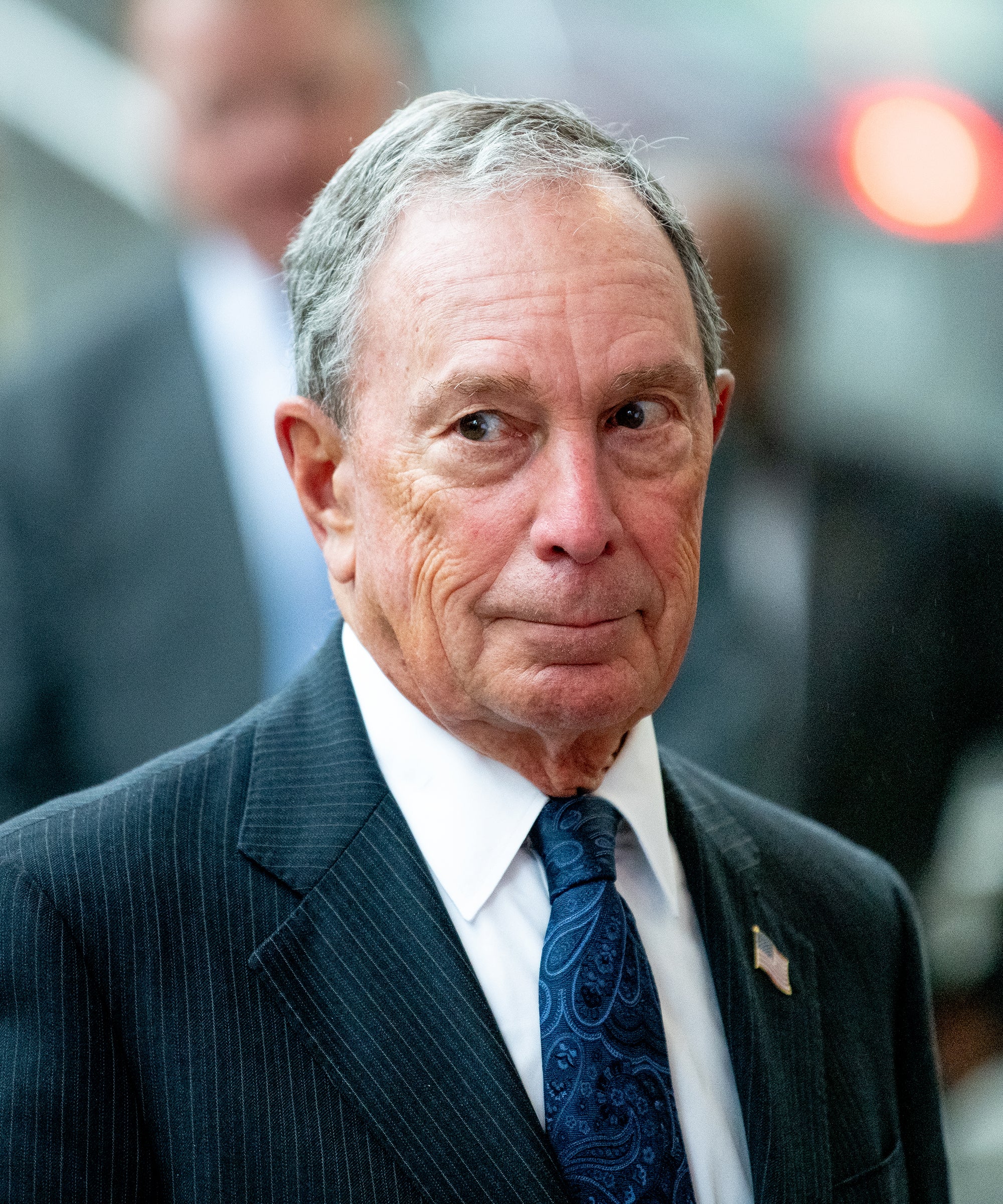 Michael Bloomberg
On November 24, 2019, former New York City Mayor Michael Bloomberg threw his hat into the ring as a Democrat. Currently the eighth-wealthiest American, the billionaire cofounded financial information and media company Bloomberg LP in 1981. An avid philanthropist, he helped found and financed the anti-gun violence group Everytown for Gun Safety and has contributed to many other charitable causes.

Rep. Tulsi Gabbard
Tulsi Gabbard has served as a U.S. Representative since 2013. Before that, she was a member of the Honolulu City Council and Hawaii House of Representatives. She also served in the Army National Guard and was deployed to Iraq. As a candidate, she speaks out against U.S. involvement in "wasteful regime-change wars," and has ruffled feathers with her "safe, legal, and rare" stance on abortion.

Sen. Amy Klobuchar
After working as a prosecutor and corporate lawyer, Amy Klobuchar decided to enter politics when her newborn daughter suffered a health condition and the hospital asked her to leave after 24 hours. She was first elected to the U.S. Senate in 2006. Colleagues view her as a pragmatist who works with Republicans to get things done, although some have questioned her leadership style after stories of employee mistreatment.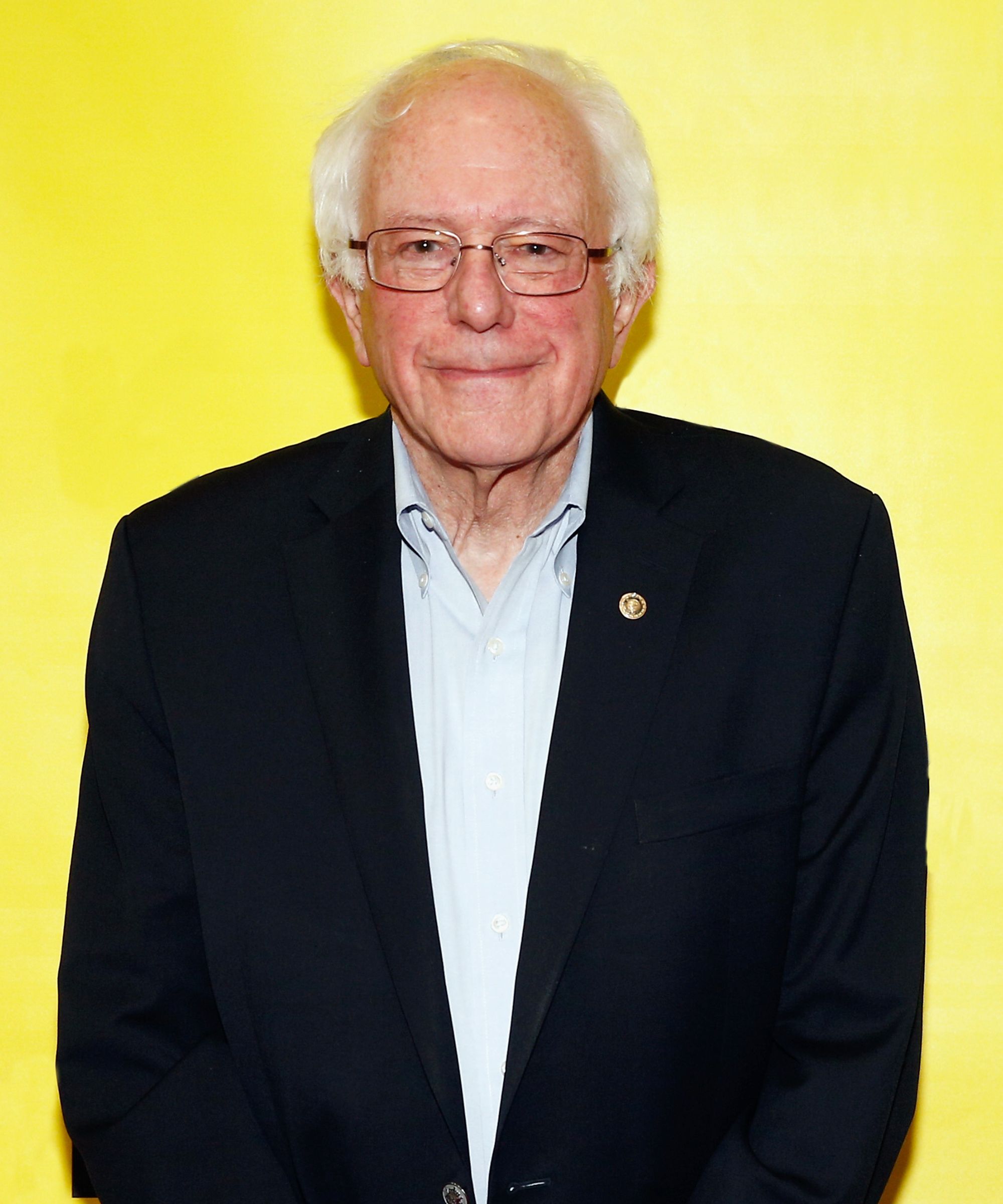 Sen. Bernie Sanders
Bernie Sanders was elected to the U.S. Senate in 2006, and was previously the mayor of Burlington, Vermont, and a member of the U.S. House of Representatives. Before running for office, he worked as a union carpenter and freelance journalist, and was active in the anti-Vietnam War movement.
The self-described Democratic socialist's signature issues are income inequality and Medicare for All, and many in his young supporter base say they love him because he stays true to his ideals.

Sen. Elizabeth Warren
Elizabeth Warren is a former teacher who began serving in the U.S. Senate in 2013. Before that, she helped create the Consumer Financial Protection Bureau under the Obama administration.
An unapologetic progressive, Warren has a plan for everything from banking to childcare, and one of her signature issues is the 2% wealth tax, which she says can pay for many of her initiatives. Her overarching philosophy: "We need to tackle the corruption in Washington that makes our government work for the wealthy and well-connected, but kicks dirt on everyone else, and put economic and political power back in the hands of the people."

Pete Buttigieg: Dropped Out, March 2020
The former mayor of South Bend, Indiana, Pete Buttigieg has also served in the U.S. Navy Reserve, and was deployed to Afghanistan. During the campaign, he has taken a middle ground with policies like "Medicare for All Who Want It," and has had to answer questions about his handling of the police force and racial issues as mayor. If elected, he would be both the youngest and the first openly gay president in U.S. history.
Buttigieg suspended his campaign on March 1, while he was still the third place candidate overall.

Tom Steyer: Dropped Out, February 2020
Steyer is a billionaire who had said he is ruling out a run in January 2019, but entered the race in July 2019. In recent years, he has been a major bankroller in Democratic politics, spending over $100 million on the 2018 House races and leading a campaign to impeach Donald Trump. He has reportedly pledged to spend $100 million on his bid.
Following the South Carolina primary results, Steyer ended his campaign on February 29, 2020, telling supporters, "I can't see a path where I can win the presidency." He has vowed to work with the eventual Democratic nominee to help defeat Donald Trump.

Rep. Eric Swalwell: Dropped Out, July 2019
At 38, Swalwell, a U.S. Representative from California, was one of the youngest people to enter the race. He has founded Future Forum, a group of Democratic House members focusing on millennial concerns. Swalwell suspended his campaign on July 8, 2019, choosing instead to run for re-election in his district.

Sen. Kirsten Gillibrand: Dropped Out, August 2019
New York Sen. Gillibrand officially announced her candidacy on March 17. While she used to be a centrist politician, in recent years she has been a strong proponent of Medicare for All and universal paid family leave. In the Senate, she has made fighting sexual harassment a priority, and together with Sen. Harris, she introduced a bill attempting to combat the U.S.' shockingly high maternal mortality rate.
On August 28, 2019, Gillibrand announced that she has ended her campaign for president. "We wanted to win this race. But it's important to know when it's not your time and to know how you can best serve your community and country," she said in a video message posted on social media.

Rep. Seth Moulton: Dropped Out, August 2019
Moulton is a U.S. Representative from Massachusetts and a Marine Corps veteran. "I think it's evident that this is now a three-way race between Biden, Warren, and Sanders," he told the New York Times on his decision to drop out.

Gov. Jay Inslee: Dropped Out, August 2019
The Washington governor announced his presidential bid on March 1. He made the fight against climate change a central part of his campaign platform.

Gov. John Hickenlooper: Dropped Out, August 2019
The Colorado governor announced his run on March 4. The former mayor of Denver, he considers Colorado's near universal health insurance coverage one of his major accomplishments.

Mike Gravel: Dropped Out, August 2019
A former Alaska senator, Mike Gravel tossed his hat in the ring on March 20. Gravel previously ran for president in 2008 and has not been a senator since 1981. He was encouraged to run by a New York teenager.

Bill de Blasio: Dropped Out, September 2019
Bill de Blasio is the mayor of New York City. A May poll found that 76% of New Yorkers don't think he should run for president.
In September 2019, he dropped out of the race. "I feel like I have contributed all I can to this primary election. It's clearly not my time, so I'm going to end my presidential campaign," de Blasio said on MSNBC's Morning Joe.

Rep. Tim Ryan: Dropped Out, October 2019
The Ohio Democrat is best known for leading the challenge against Nancy Pelosi's leadership of the House minority after the 2016 election.

Beto O'Rourke: Dropped Out, November 2019
O'Rourke, a three-term U.S. Representative from Texas, rose to stardom when he came closer than anyone expected to defeating Sen. Ted Cruz in the 2018 midterm election. When he launched his campaign in March 2019, he promised to challenge President Trump on immigration and border security.
On November 1, 2019, he announced that he is no longer running for president. "Though it is difficult to accept, it is clear to me now that this campaign does not have the means to move forward successfully," O'Rourke wrote in a Medium post. "My service to the country will not be as a candidate or as the nominee."

Wayne Messam: Dropped Out, November 2019
The mayor of Miramar, FL, ran on the idea that the American Dream is becoming more difficult to achieve for many. The 44-year-old launched his candidacy in late March of 2019.
In the third quarter of 2019, Messam raised $5 for his presidential campaign, according to the Federal Election Commission.

Gov. Steve Bullock: Dropped Out, December 2019
The governor of Montana entered the race on May 14, 2019, touting his ability to work across party lines. He dropped out in December 2019.

Joe Sestak: Dropped Out, December 2019
The former Pennsylvania congressman and retired three-star admiral announced his presidential bid on June 23, 2019. In his announcement video, Sestak said he is joining the race later than other presidential hopefuls because his daughter Alex was undergoing treatment for brain cancer. He dropped out in December 2019.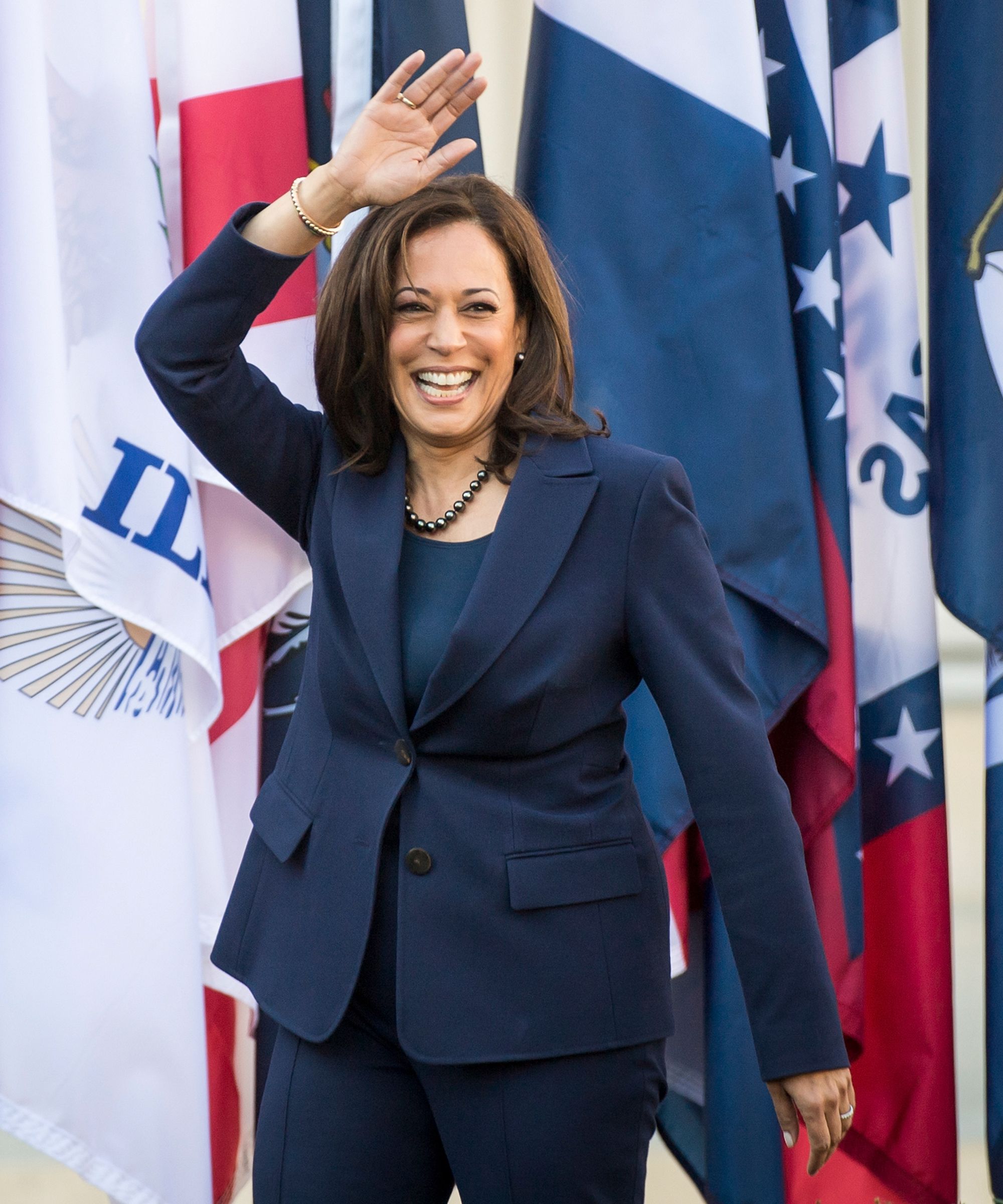 Sen. Kamala Harris: Dropped Out, December 2019
The former California attorney general has been criticized for her record as a prosecutor, but has embraced progressive programs such as Medicare for All and evolved her views on legalizing marijuana. She was a great example of the unprecedented diversity on the Democratic roster, with more women and people of color running than ever before.
On December 3, 2019, Harris announced that she is suspending her campaign, just a few days after The New York Times published an in-depth look at what it called its "unraveling." "I've taken stock and looked at this from every angle, and over the last few days have come to one of the hardest decisions of my life," Harris wrote in a letter to supporters. "My campaign for president simply doesn't have the financial resources we need to continue."

Julián Castro: Dropped Out, January 2020
The former San Antonio mayor and Housing and Urban Development secretary is the grandson of immigrants and has made strong statements against Trump's border wall.

Marianne Williamson: Dropped Out, January 2020
Williamson is a world-famous spiritual leader and author — and Oprah's spiritual adviser. One of her key policies was to establish a "Department of Peace."

Sen. Cory Booker: Dropped Out, January 2020
The Senator from New Jersey rolled out his campaign on February 1 with a message of unity. He struck a conciliatory, "love-heavy" tone on the campaign trail.

John Delaney: Dropped Out, January 2020
Delaney, a former U.S. Representative from Maryland and finance exec, dropped out shortly before the first-in-the-nation caucuses in Iowa, saying, "it is clear that God has a different purpose for me at this moment in time."

Andrew Yang: Dropped Out, February 2020
Yang is an entrepreneur and former Obama administration official whose platform included a guaranteed "universal basic income" of $1,000 a month for all Americans over the age of 18.

Sen. Michael Bennet: Dropped Out, February 2020
The Colorado senator announced his run on May 2, 2019. Bennet is known as a pragmatist who "reaches across the aisle" — and for the "occasional impassioned outburst on the Senate floor," according to Vox.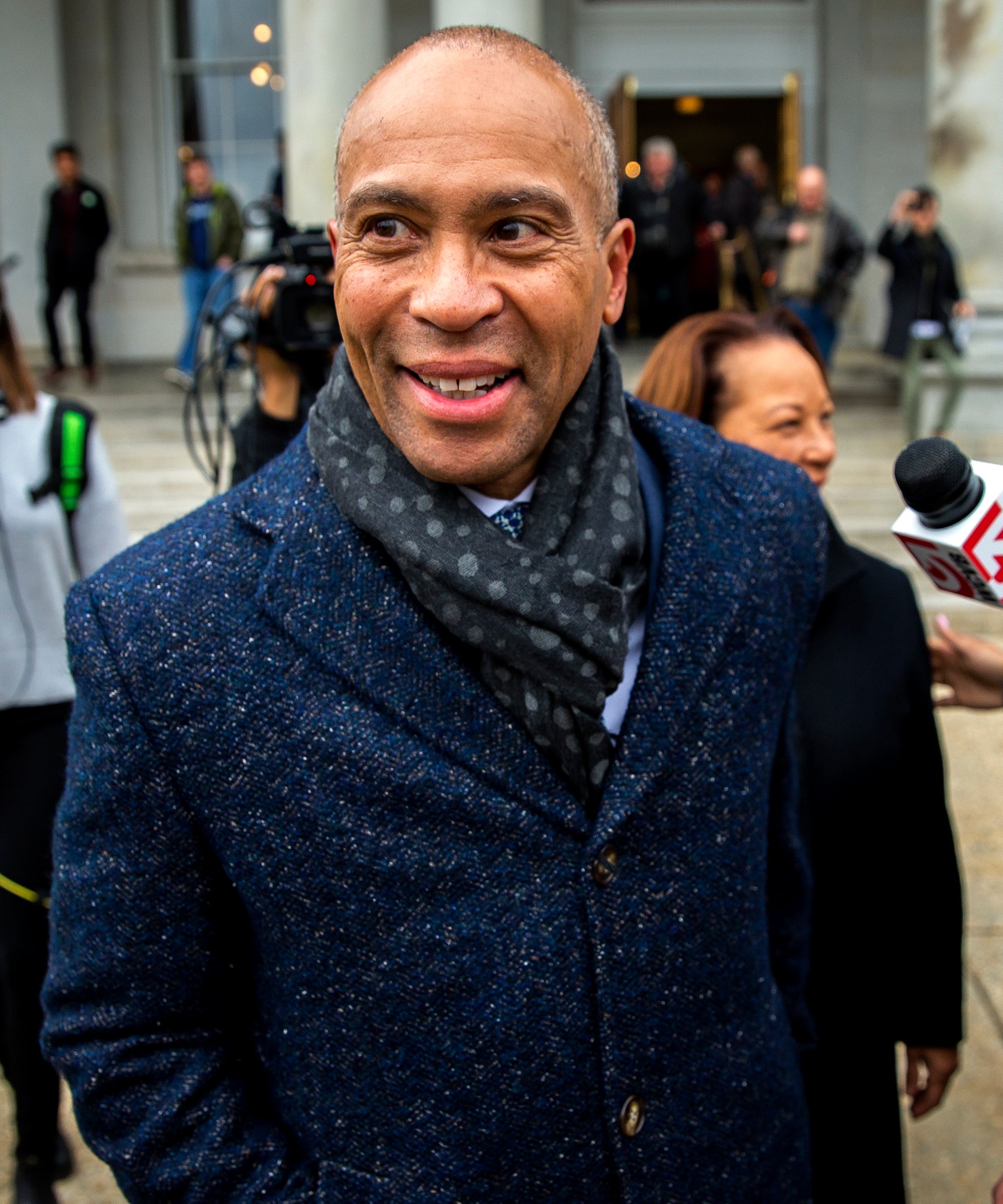 Deval Patrick: Dropped Out, February 2020
The former Massachusetts governor entered the race in November 2019, just three months before the Iowa caucuses. Patrick reportedly consulted his longtime friend former President Barack Obama before jumping into the race.
Click HERE to read more from Refinery29


Loading ...