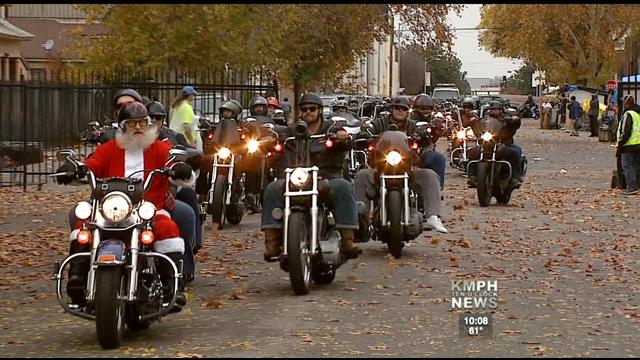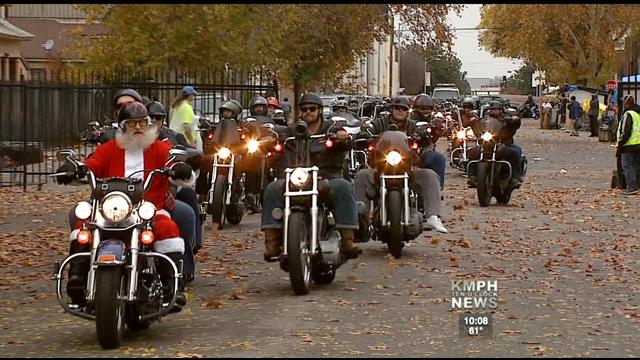 Hells Angels, the famous motorcycle group since 1998, delivered dozens of bicycles to kids waiting in downtown Fresno in charity. The bikers made a ground vibrating entry, which motivated the young and old to be thrilled. Hells Angels have been doing noticeable charity work for children of the downtown area from fourteen years. The leader of the group, Merl Hefferman, asserted that "from my charter to you and from our sponsors a truck full of toys!"
The initial collaboration between Hells Angels and Poverello House, fourteen years ago, brought eight new bikes, whereas this Saturday there was a total 120 shiny bikes in the truck. A spokesperson for the Poverello House, Kathryn Weakland, stated that "It's just amazing that this many chapters came together to really support Poverello House, but more importantly give to the kids in need." The event was very overwhelming, as when the kids were called they began walking down the rows of bikes. Few of the kids made their choice right away, while the others waited to study the handle bars and kick the tires.
A mother of the two kids who received bikes, Laura Valencia, acknowledged that "It was great cause this year I got laid off from work so it's pretty good for them to give a bike for my daughter and my son too." A member of the Hells Angels, Merl Hefferman, asserted that "I do this every year and I couldn't do it without our sponsors. It's awesome."After the last bike was given, members of the Hells Angels kick started their Harleys and hit the road.