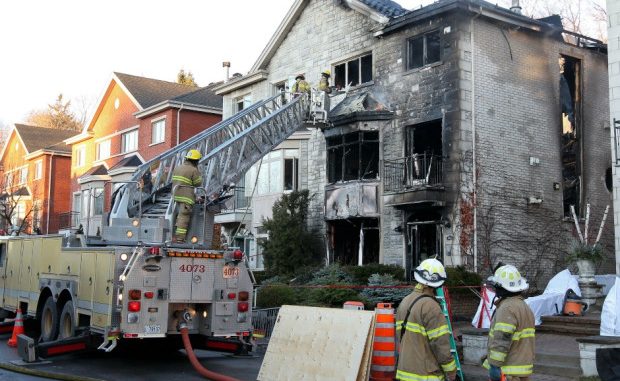 The Montreal police responded to a fire incident on Monday, which destroyed the home of a man who claims to have an extraordinarily shady past. Ari Ben-Menashe alleges to be a former Israeli spy and self-professed international arms broker. The police arson squad is examining the incident of fire that broke down the Westmount house of Ari Ben-Menashe. Police claims that initial reports depict a suspicious man fleeing the scene just before the fire blew up.

Ben-Menashe has had an overly mystifying past, he has had ties with different foreign governments in the past including Israel, Zimbabwe and Iran. His records show that he was charged in 1989 within the U.S. for trying to sell military transport planes to the government of Iran, although these charges were never proven in court. Ben-Menashe alleges to be a former Israeli intelligence agent and now portrays himself as a lobbyist working for various international clients. He does not like the way media has previously depicted him as an arms dealer.

Last year's report of his relationship with Arthur Porter in a local newspaper resulted in an immediate resignation of Porter from the chairmanship of Canada's spy watchdog. Porter is now being sued by McGill University for his participation in the construction of a new superhospital, during his time as the executive director of the university's hospital network. The project has been plagued by controversy and is at the heart of fraud charges against Pierre Duhaime, the former chief executive of SNC Lavalin.