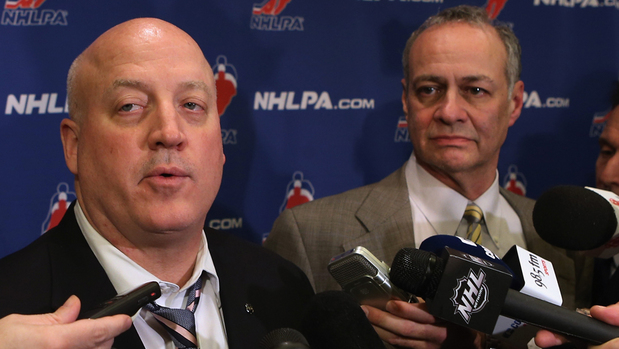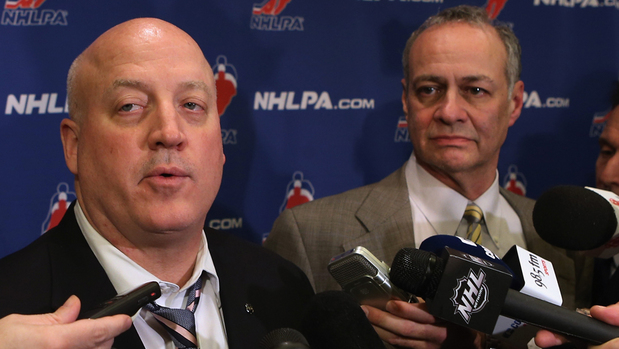 The everlasting bargaining sessions between the NHL and NHLPA ultimately shaped out to schedule meetings directly between the league owners and players, and luckily the idea worked. After the Tuesday's unique session without the presence of NHL Commissioner, Gary Bettman, and NHLPA Executive Director, Donald Fehr, things winded up on a little better than any time before in the so far 12-week lockout.
Bill Daly and Steve Fehr were not present at the bargaining table, but still they managed to catch the media's attention at a podium outside, discussing the progress made during negotiations. Fehr mentioned that "In some ways, I'd say it might be the best day we've had, which isn't too overly optimistic of a picture." He added that "there's still a lot of work to do and a lot to be done. We will be back at it tomorrow morning." The league and union have agreed to meet back again to continue their bargaining discussion on 9 a.m. ET on Wednesday, i.e. a few hours before the start of a board of governors meeting. Daly confirmed the meeting of NHL owners will still go ahead as planned.
The negations of the players and owners turned out to be a good and different variation for settling the dispute. The discussion took more than eight hours at a midtown Manhattan hotel while whispers of optimism circulated through the hallways. The captain of Penguins, Sidney Crosby, was one of the 18 participant players in the discussion with six team owners, including Pittsburgh's Ron Burkle.