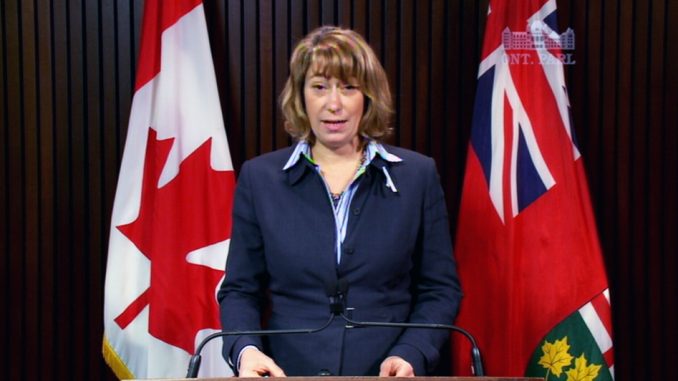 The Education Minister of Ontario, Laurel Broten, announced that she is willing to ignore the one-day strike of elementary teachers from two of the province's school boards on Monday. Though, she threatened that in case the job action, by elementary school teachers of Avon Maitland and Ontario North East school boards, surpasses the limit of one day, she will not hesitate to forcefully shut any additional strikes down. Broten addressed the media on Thursday morning, alleging that "I have the necessary legal documents drafted and ready to end any strike action that would put student success and safety at risk."

The teachers' unions are protesting through a job action at the northeastern Ontario boards against the notorious Bill 115, which apparently grants the provincial government complete authority of forcefully imposing any collective agreements, along with the power of powerfully shutting down any teachers' strikes and lockouts. The teachers' union of the Elementary Teachers' Federation of Ontario has alleged that this legislation is extremely limiting, and it clearly blocks all possible chances of negotiations.

Addressing the media presence, Broten asserted that "after Monday's job action, it will become clear that nothing has changed" and "our province will still face a $14-billion deficit. We still need our teachers to take a two-year pay freeze so that we can protect full-day kindergarten, smaller class sizes and 10,000 teaching positions." Broten did not elaborate on the kind of legal documents the government has drafted. Ontario Premier Dalton McGuinty mentioned in a statement on Thursday that he's "disappointed" by the ETFO's decision to press on with the one-day strikes.