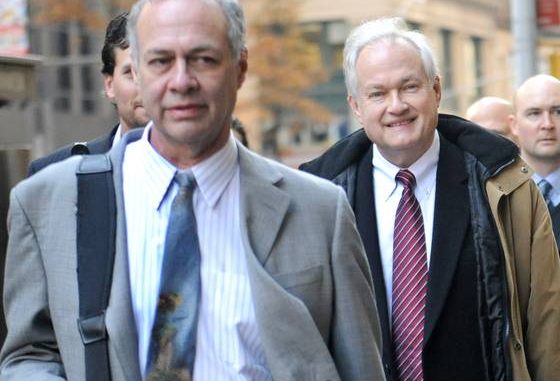 The NHL and NHL Players' Association have finally agreed to resume the bargaining talks today, with the remaining 2012-13 season on the stake. The parties have not disclosed the location of their meeting as they attempt to find a common ground and agree on a new collective bargaining agreement. NHL and NHLPA are going to convene with U.S. federal mediators, namely Scot L. Beckenbaugh and John Sweeney, to recommence the process. The U.S. mediators initially met with league and union leaders last month, when they announced that they couldn't help move negotiations along.

The NHLPA has published the list of 13 players who will be participating in the negotiations today. The list includes Craig Adams, Adrian Aucoin, Brad Boyes, Chris Campoli, Mathieu Darche, Shane Doan, Ron Hainsey, Jamal Mayers, Andy McDonald, Steve Montador, Brendan Morrison, Douglas Murray, and Daniel Winnik. The NHLPA went on pressuring the NHL for mediation after the players and owners failed to meet a settlement in New York last week. Even though the NHL allegedly agreed to meet up, deputy commissioner, Bill Daly admitted on Tuesday that he will keep "no expectations."

The last session of three-day of negotiations between the owners and players provided some hope to the fans, but unfortunately ended the same result of disagreement. Even though NHLPA executive director, Donald Fehr, alleged to have reached close on certain monetary numbers, but later stated that owners have rejected the players' latest proposal. The latest round of cancellations has cut down almost 48.2 percent of the original 2012-13 schedule.