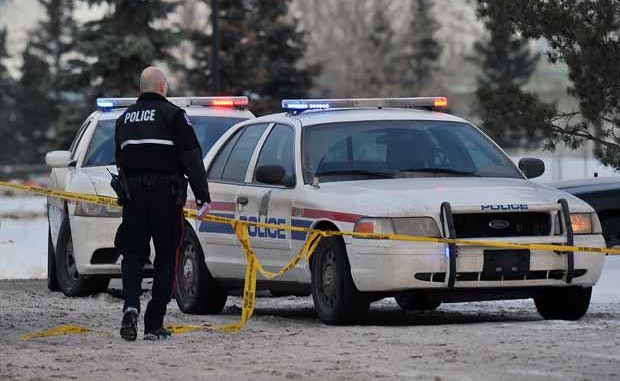 This article was last updated on April 16, 2022

A 24-year-old suspected robber, who was fleeing the scene after attempting to rob a south Edmonton bank, was shot twice by the police on Tuesday afternoon has now died of injuries. His death was confirmed by the hospital just after 8 a.m. on Wednesday. The spokesperson of the Alberta Serious Incident Response Team (ASIRT), Sarah Jackson, disclosed that the identity of the suspect is being kept a secret by ASIRT, while his body has been transferred to the medical examiner.
The suspect was shot when the police responded to a bank robbery situation at the Canadian Western Bank, located at 2142 99th St. in South Edmonton Common, around 2 p.m. on Tuesday. The spokesperson of the Edmonton Police Service, Scott Pattison, confirmed that police will not release any additional information regarding the investigation of the bank robbery. The inquiry into the shooting has been handed over to ASIRT, i.e. an independent body investigating all sorts of police-involved shootings in the province. The Executive Director of ASIRT, Clif Purvis, stated on Tuesday that EPS officers fired "multiple shots" at the man, who was armed with a handgun.
Deirdre O'Riordan and Shantel Costin witnessed the scene of robbery from a nearby location. Costin shared that "there were a whole bunch of police cars pulling up and they were whipping out guns out of the trunk, and we were like, 'Holy Mackerel, what happened?'" She added that "we were all really shaken up actually. It was kind of crazy." Costin described it as "kind of like a movie." "Not something you're used to seeing in real life," she said.
You can publish this article on your website as long as you provide a link back to this page.