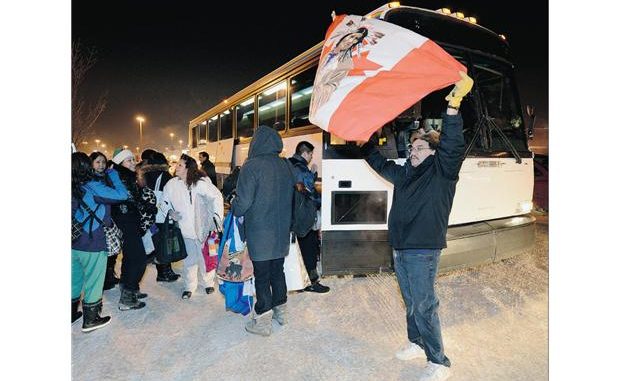 The call for action by Assembly of First Nation's National Chief, Shawn Atleo, has been well answered by Saskatchewan. The province launched its 'Idle No More movement' starting from four aboriginal women and quickly spread by the use of social media websites, the grassroots campaign has gone global.

The movement is being supported across the country, as people show their support through various demonstrations like walks, fasts and flash-mob round dances. Now a march has been planned in Ottawa on Friday, where supporters will pour in from all over the country and gather to show their support to Chief Theresa Spence, of Attawapiskat First Nation, who is doing a hunger strike. Spence has vowed not to end her hunger strike until Prime Minister Stephen Harper negotiates with chiefs for discussing Bill-C 45. The supporters are scheduled to march to Parliament Hill after meeting with Spence.

Michelle-Rae McKay, a supporter, has also arranged a bus for helping with conveyance of the supporters from Regina going to Ottawa, which leaves on Wednesday night. McKay alleged that "If you get a bus, they will come." McKay fixed a price of $288 per seat and everyone going is responsible for their meals and accommodations. McKay's bus was completely booked in just four days, though she claims to have expected such a positive response. She mentioned that "I knew that once people had a passion for this that it wouldn't be difficult." The supporters have also planned a four-day fast in Regina for supporting Spence as she continues her hunger strike, which is now on Day 10.