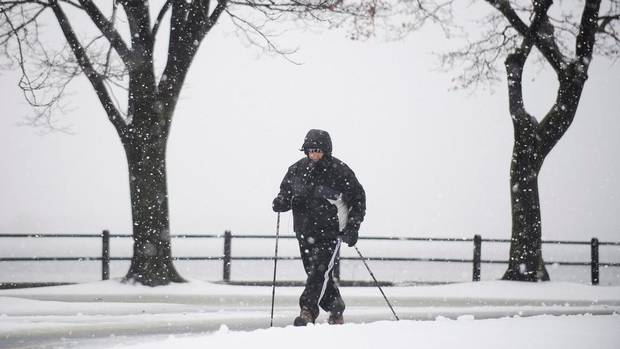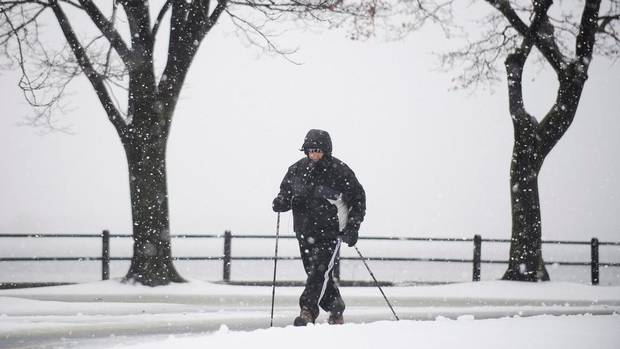 Hydro-Québec, the electricity provider of Quebec, confessed that more than 100,000 homes and businesses in Quebec had to spend most of their time on Saturday without electric as a long-lasting blackout struck the city due to a powerful winter storm. The company explained in a statement issued on its official website that heavy snow had unexpectedly weighed down main electricity wires, which resulted in several power lines to fall, which are now damaged.
Whereas in other cases, the statement added, heavy winds pushed down the power lines while damaging expensive equipment, which made it even harder for the emergency repair crews to actually restore power. The company announced that at least 100,000 customers were deprived of electricity during the power outage due to Friday's storm starting from 9:15 a.m. local time. Moreover, it was listed that the areas mostly affected by the blackout include Laurentians, Lanaudiere and Outaouais. It has not been disclosed that how long it will for the crew to actually restore electricity.
Latest news from Quebec report that snow is still accumulating in several parts of the province on Saturday morning. The winter storm warning from Environment Canada is still in effect across the province, specially the areas of Abitibi-Temiscamingue and Outaouais, the central Saguenay-Lac-Saint-Jean, and Côte-Nord, a large region in the north. Till Friday, a minimum of 60 centimetres of snow was recorded in different parts of the province, especially north of the Saint-Laurent River. Many schools had been shut down and roads closed to traffic.