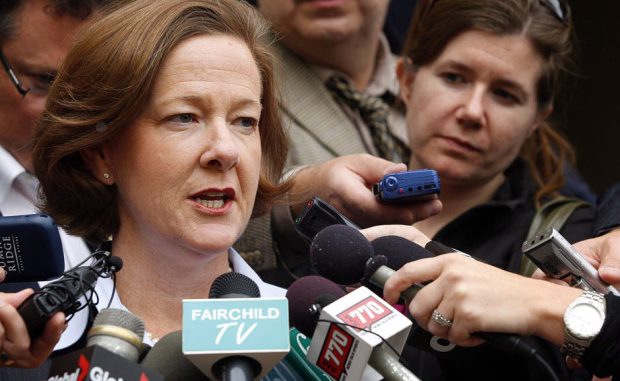 This article was last updated on April 16, 2022

The Premier of Alberta, Alison Redford, has decided to engage all Albertans for discussing the government's fiscal issues through a television broadcast. Alberta's forecasted deficit for the next year is predicted to be somewhere between $3- billion to $6-billion.
It has been circulated by the premier's office that Redford will be addressing a television broadcast to discuss the "effect of rapidly falling resource revenues on Alberta's long-term economic plan." The eight-minute speech of Redford will be broadcasted on all major channels on Thursday night across the province. Redford's Progressive Conservative government will be presenting its budget on March 7. Previously, the premier has already suspected that Albertans shall be prepared to face a tough budget, while promising no tax or fee increases.
Addressing all party members through a letter, Redford has disclosed that the government will also continue spending money on key infrastructure projects. The letter read that "as Progressive Conservatives, you gave our government a clear mandate to keep investing in services that support our families and our communities." It mentioned that "you told us to continue building the new roads, schools and health facilities we need. And we are listening." Additionally, the letter said that government will hold the line on spending and live within its means. At another occasion, Finance Minister Doug Horner has attributed soft oil prices to have been costing the province almost around $75 million per day in revenue, while Alberta is considered as Canada's most wealthiest province.
You can publish this article on your website as long as you provide a link back to this page.