It doesn't take a genius to debunk our winter-dressing philosophy: The chillier it is, the more we pile on. And while we may have once (or twice) wound up looking like a walking down comforter, there seems to be an equation for outerwear layering that's much more chic than the versions that have come before — and it all boils down to a ratio of 1:1.
Whether out of convenience or inspired by street-style stars who've donned the look before, the double jacket is the ultimate way to combat the cold without completely muffling your style. But before you just toss one puffy coat over another (and restrict any and all arm movement), we've created a few foolproof combinations to lead you through the trend without getting lost in the layers.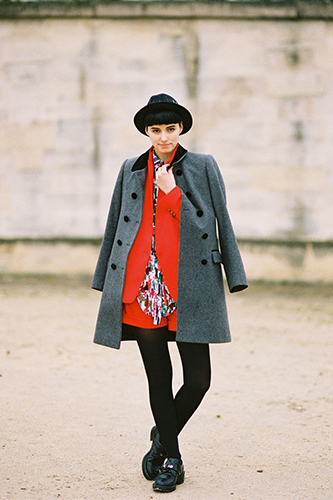 A color-blocked jacket combination is an easy winter win-win.
Photo: Courtesy of Vanessa Jackman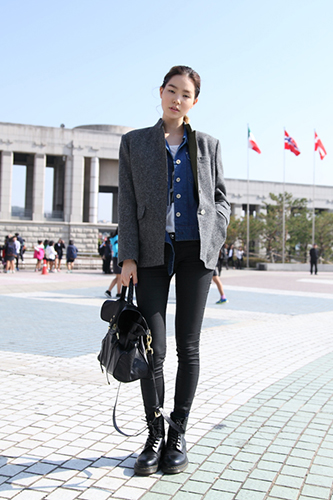 This look mixes fabrics and silhouettes with a fitted denim jacket and boxier blazer.
Photographed by Stacey Young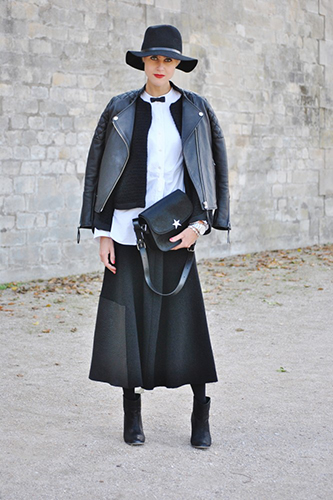 Even if you stick to similar outerwear cuts, playing with different textures will make this trend super-special. (Over-the-shoulder draping, totally optional.)
Photographed by Melanie Galea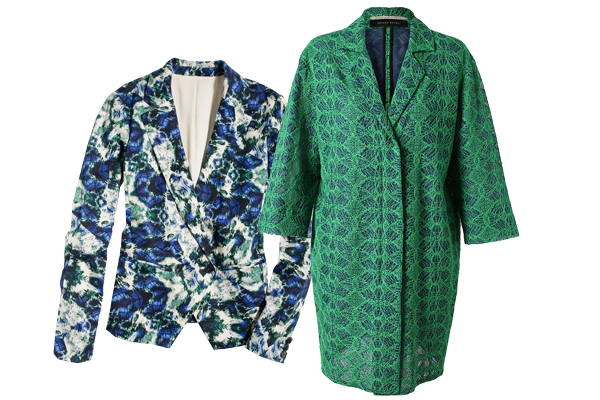 Go for extra bold with a mix of clashing patterns. The blues and greens tie this combo together so that it's more statement-making than eye-rolling.
Madewell Charade Blazer in brushstroke, $104.99, available at Madewell; Roland Mouret 'Paddington' Embroidered Cotton Coat, $2688.33, available at Browns.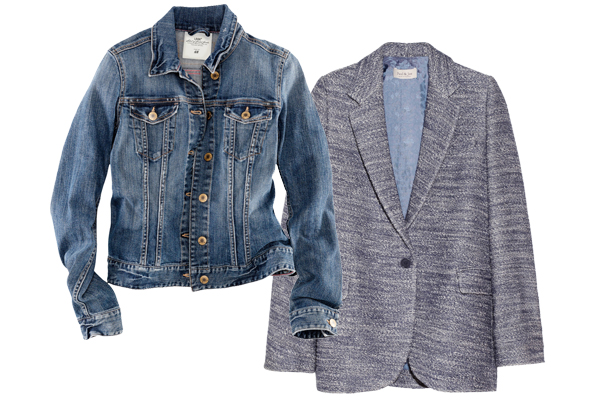 We're big fans of hiding a denim jacket as an additional layer. Keep it buttoned up if you'd like to disguise it as a heavy-weight chambray top.
H&M Denim Jacket, $39.95, available at H&M; Paul & Joe Ochaud cotton-blend tweed blazer, $530, available at Net-A-Porter.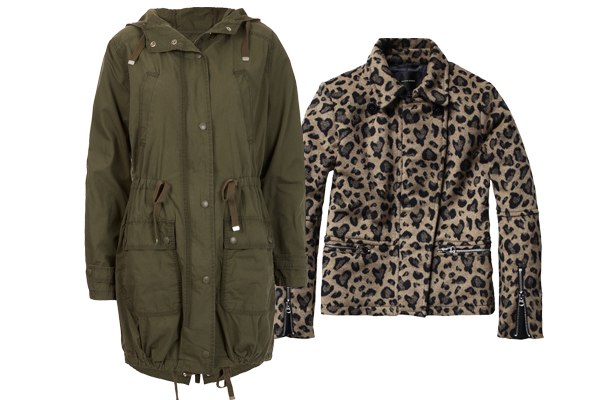 The two jackets may be completely different shapes but come from the same color family. Plus, an oversized parka is always a great piece that can be layered over just about anything.
Topshop Unlined Parka, $120, available at Topshop; Scotch & Soda New Biker Coat, $106.52, available at Scotch & Soda.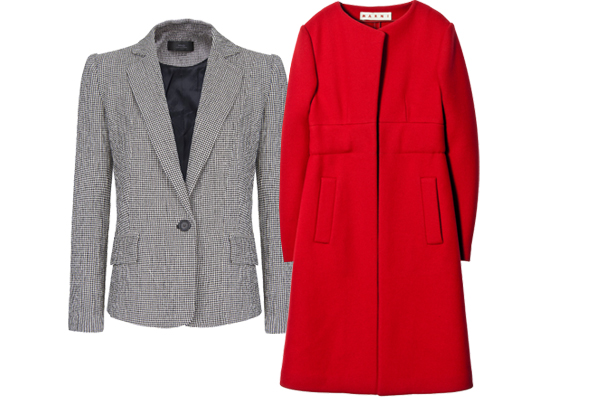 The clean contrast of two polar-opposite colors, as well as hem lengths, makes for an eye-catching (and warm!) couple of coats.
Mango Hounds-Tooth Seersucker Blazer, $54.99, available at Mango; Marni coat, $950, available at Marni.

When paired with a sleek leather jacket underneath, this fluffy faux-fur coverall is given the perfect amount of edge.
Miss Selfridge Authentic black leather jacket, $265, available at Miss Selfridge; Mossimo Women's Faux Fur Coat, $34.98, available at Target.
Click HERE to read more from Refinery29.