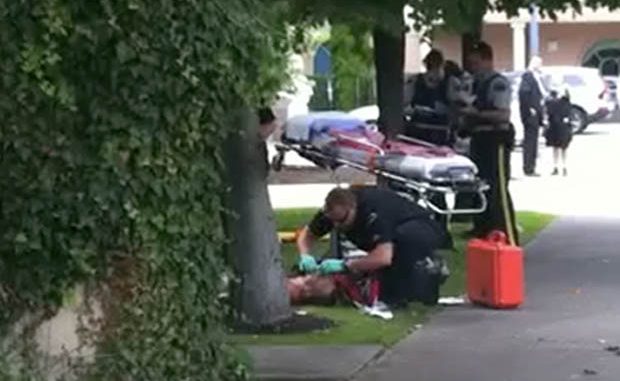 Sources have revealed that charges are expected to be soon laid in connection with the Kelowna gang shooting, which occurred in the August 2011, killing Red Scorpion Jon Bacon, injuring Hells Angel Larry Amero and Independent Soldier James Riach.

The agency leading the Kelowna investigation, i.e. The Combined Forces Special Enforcement Unit, has scheduled a news conference at 1 p.m., to be held at its Delta headquarters "to announce a significant development in a gang murder investigation." There were no other details made public until Monday, however our sources have found out that arrests of multiple suspects were made on Friday in connection with the Kelowna investigation. It is suggested that these suspects have close ties with the late Sukh Dhak, i.e. a long-time gangster gunned down in Burnaby in November 2012. Whereas, numerous suspects of the Bacon murder have already been murdered in targeted killings, which also includes Dhak.

In the weeks after the summertime shooting in front of the Kelowna resort and casino, the Lower Mainland witnessed a long spell of retaliatory violence. The accomplices of Dhak, along with the Duhre gang, were injured and murdered in a long spell of shootings, after which the violence continued into 2012, when the Sandip Duhre was killed in the lobby of the Sheraton Wall Centre in downtown Vancouver. Whereas in the recent past, Dhak and his bodyguard, Thomas Mantel, were murdered outside the Executive Hotel in Burnaby. Soon after that, revenge killings began again and continued until after 2012 as associates of Dhak, Manny Hairan and Manjot Dhillon also murdered in Surrey in January, while another close friend Jujhar Khun-Khun was injured for a second time since the Bacon slaying.