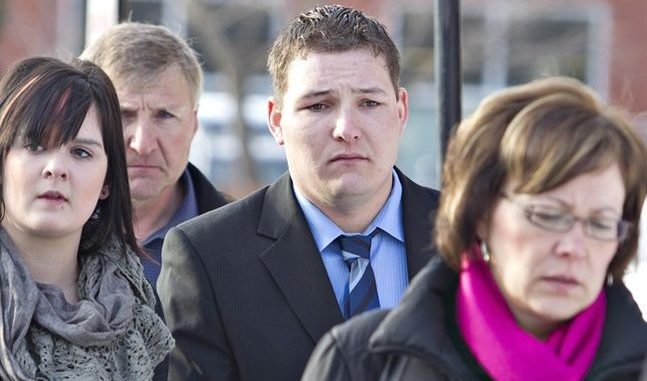 The man indicted with 16 different charges after a car crash which claimed life of four high school football players from northern Alberta has pleaded guilty to charges of dangerous driving causing death and dangerous driving causing bodily harm. 23-years-old Brenden Holubowich was also charged with 14 other charges, which included impaired driving causing death and failing to remain at the scene of an accident, however the defence and Crown lawyers have agreed on a plea deal that is yet to be run by the judge for an official approval. Both sides have mutually agreed on a sentence of three years imprisonment, but it will be announced by judge in case of approval.

Holubowich was riding a pickup truck in October 2011, which crashed into a car occupying five members of the Warriors football team from Grande Prairie Composite High School. 15-years-old Walter Borden-Wilkins and Tanner Hildebrand, and 16-year-old Matthew Deller and Vince Stover, were all killed due to the accident. The fifth passenger, Zach Judd, was kept in a coma for several weeks while he suffered from brain injuries, but he has now fully recovered and was present in court on Tuesday. A crowd of nearly 80 people was present in court today for witnessing the plea, which enforced the court staff to shift the proceedings to a larger room. Majority of the viewers wore orange Warriors sweatshirts with the boys' football numbers on them.

Holly Borden, mother of late Walter, asserted before the hearing that she plans to inform the victim regarding the amount of impact her family's has had, and communicate to Holubowich and the judge about how much of a life altering incident it was.