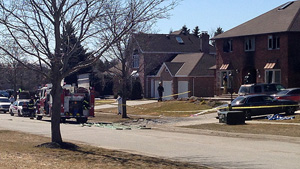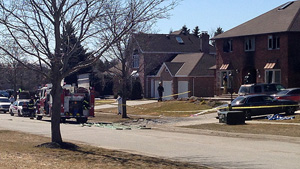 Ontario's fire marshal, Ted Wieclawaek, has publicly disclosed that the fire incident that consumed the lives of four family members in an East Gwillimbury house last week could have been averted in case the authorities were alerted about the blaze sooner. He further added that the house had a compromised security system and no smoke alarm on the main floor.

Four members of the Dunsmuir family including their father 55-years-old Kevin, his 51-years-old wife Jennifer and their sons 19-years-old Robert and 16-years-old Cameron, died after an early morning fire broke out in their Howard Street home located 50 kilometres north of Toronto on Friday. Wieclawaek alleged that "when a family member made the 911 call the fire's conditions on the home's main floor had already blocked all avenues of escape." He further added that "we believe the delay in fire protection played a role in this fire." Wieclawaek further shared that the preliminary findings of investigation shows that the fire originated on the main floor in the laundry room, where unfortunately the wiring for the home's security system was located. He stated that "the OFM has established this wiring was compromised early in the fire and this would have rendered the entire system inopperable."

The last member of the family, 24-years-old son David, is now the only remaining member of the immediate family. He was not present at home at the time of fire, as he away studying at Brock University in St. Catharines, Ont.