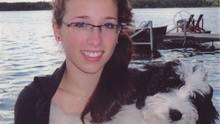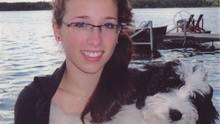 The Justice Minister of Nova Scotia, Ross Landry, made a statement on late Tuesday asserting that officials might be reopening the investigation into the teen's alleged assault of the 17-year-old who took her own life last week. Landry alleged that he is requesting government officials to suggest alternative methods to pursue and review the case of alleged rape of Rehtaeh Parsons.

Landry informed reporters that "I've listened to Nova Scotians…I've received many comments from across the country and it deeply affected people." He explained that "so from a justice perspective, as the minister responsible, it's very important that I'm listening to people and that I respond to their concerns." Rehtaeh's mother, Leah Parsons, explained to media sources that her daughter ended up taking her life almost 18 months after an alleged sexual assault. She elucidated that Rehtaeh was 15 at the time she visited a friend's home in Cole Harbour in November 2011. She alleged that her daughter was raped by four boys.

Parson mentioned that "it ended up being four guys and the two girls. They started drinking vodka straight. Somewhere in there, one of the girls left and then it was Rehtaeh with four guys." She added that "so, Rehtaeh doesn't remember all of it. She remembers a guy leading her up the stairs, guys taking turns on top of her." She carried on saying that "Rehtaeh told me it was a picture of her throwing up out the window and a boy having sex with her." Parsons alleged that the picture was spread over the internet through Rehtaeh's high school and through the community of Cole Harbour.