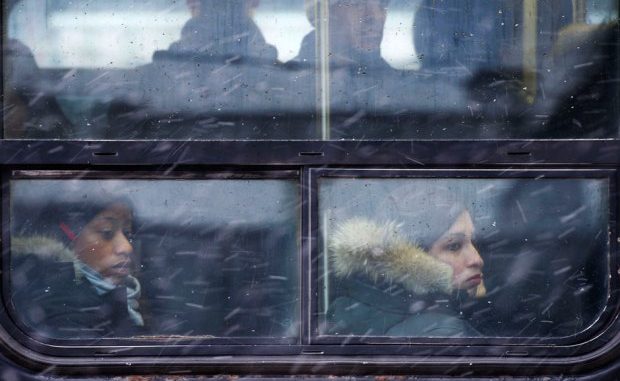 Environment Canada recently issued a freezing rain warning for Toronto, along with warnings of freezing rain and winter storm for the overall area of southern Ontario. A series of school buses are already canceled for the Toronto region by 7 a.m. in the morning. Peel School Board cancelled all buses for Brampton, Caledon and Mississauga, whereas Halton and York Region District School Board both cancelled all their buses as well.

However, on the contrary, The Toronto District School Board and the Toronto Catholic District School Board kept their schools open and confirmed that their buses were all operating routinely as well. Environment Canada has warned commuters of the "potential of a major ice storm," which has consequently increased the risks of power outages due to ice, winds and downed tree limbs. The warning for the freezing rain basically concentrates on the Greater Toronto Area and the Hamilton-Niagara region, where officials have predicted 10-to-20 centimetres of freezing rain.

Environment Canada has advised motorists to be careful of poor travel conditions and icy roads during the morning commute, especially in the area surrounding and west of the Greater Toronto Area to Lake Huron. Additionally, the weather agency warned that their evening commute might even get more worse than the morning one. Furthermore, The City of Toronto issued an extreme weather alert, which urges homeless people to seek shelter, and the Pearson International Airport, Air Canada, WestJet and Porter Airlines issued travel advisories, warning that flights may be affected by the weather.