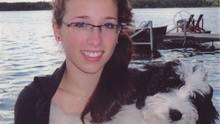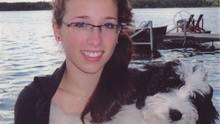 The Nova Scotia government made an announcement declaring that it has hired two experts from Ontario in order to review the handling of Rehtaeh Parsons case by the Halifax Regional School Board. 17-year-old Rehtaeh passed away on April 7, few days after attempting suicide. Rehtaeh's mother later publicly alleged that her teenaged daughter was sexually assaulted by four boys at the age of 15, after which she was bullied with a photo of the act.

The revelation resulted in a public outcry demanding an explanation regarding the lack of involvement of the Halifax Regional School Board to handle the case of alleged bullying against Rehtaeh. The announcement by the province, made on Thursday, detailed that the two experts hired from Ontario are Debra Pepler and Penny Milton. It explained that Pepler works as a psychology professor at York University and is the co-founded of the Promoting Relationships and Eliminating Violence Network. Whereas, Milton is a former deputy minister of the Ontario premier's advisory council on health, well-being and social justice.

The government of Nova Scotia mentioned in the news release these experts are hired to minutely review a broad range of topics connected to Rehtaeh's case, including health and education. The minister responsible for the advisory council on the status of women, Marilyn More, mentioned that "we need to take a close and sensitive look at the programs, supports and policies we have in place now." The experts are expected present an interim report on May 10, after which a final report will be submitted a month later, on June 14.