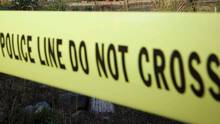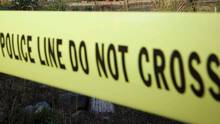 The total number of homicides in Toronto for this year reached 20 on Thursday night, which was statistically six more than at the same time last year, though one less than at the same time in the year before that. Police confirmed two unconnected shooting and stabbing deaths that took place in different parts of the city on Thursday, though no names of any victims have been released so far, neither have there been any arrests as yet.

Police was informed at about 8:30 p.m., about a 20-year-old victim being shot dead at the Grace Hartman public housing complex on Forest Creek Pathway near Old Finch and Morningside Avenues in Scarborough. Police claims that the witnesses described hearing two bursts of gunfire and also saw three or four suspects fleeing the crime scene. Constable Wendy Drummond stated that the initial investigation has revealed the gunman to be a male black in his 20s of medium height wearing dark clothing.

Almost half an hour later, police and paramedics were called in to an apartment building at 325 Bogert Ave., near Yonge Street and Sheppard Avenue West in North York. Constable Drummond confirmed that the initial call was to report a home invasion, though later a 28-year-old man was found stabbed with multiple wounds and was rushed to hospital, where he was pronounced dead. In other overnight violence, a man was shot in the hand in the northwest part of the city, near Jane Street and Queens Drive. Police are still looking for that gunman.