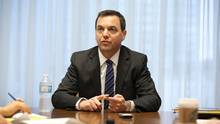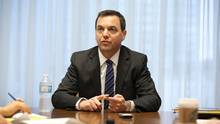 The Ontario Progressive Conservative leader, Tim Hudak, has proclaimed his decision to call for a vote of non-confidence against the cost of two gas plants cancellation by the Liberals. Hudak has scheduled to publicly release more details into his plans during an elaborative press conference at 9:45 a.m. on Monday.
Hudak has already informed reporters that the cancelled gas plants in Mississauga and Oakville show "a callous disregard for taxpayers." He mentioned during an event on Sunday, that "we want to see a vote in the house that says, 'this quite frankly shakes our confidence in the government's ability.'" He elucidated that "I worry if they get away with this they'll try to do it again." A report by the auditor general, released last month, revealed that the cost of cancelling the Mississauga gas plant is approximately $275 million, whereas the Liberals had previously asserted that the cost of cancelling the plant was around $190 million.
Hudak highlighted that his decision to go for a non-confidence motion was basically motivated by the auditor's findings. He alleged that "when you see some of the contracts (the Liberals) knew were there and they cancelled … those are some of the things that cross the line towards corruption." Hudak added that "that's why I'm going to be bringing this forward to the house on behalf of Ontarians." It is notable that Hudak has revealed his intentions only a few days before the Liberal government is set to table the new budget on Thursday.