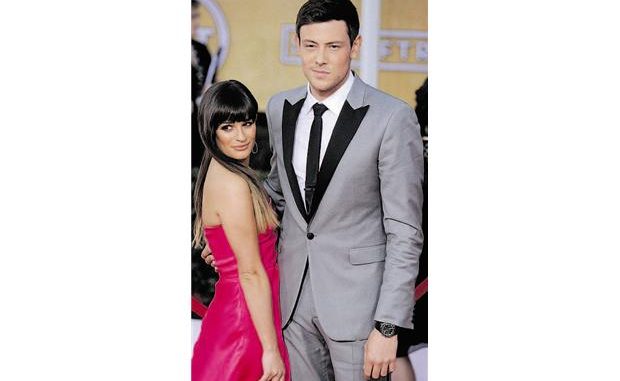 This article was last updated on April 16, 2022

Breaking silence over the death of her coworker, boyfriend and Glee star Cory Monteith, Lea Michele alleged that he was the rock that gave her confidence to take on the world. In the last comments made just before Monteith's death on July 13, Michele alleged that her relationship with Monteith was in a shape of unshakable bond that existed between the two, who also starred as boyfriend and girlfriend in the hit musical series.
31-year-old Calgary-born Monteith spent his childhood in Victoria before starting off his acting career in the Vancouver TV and film industry. He died due to an overdose of heroin and alcohol, after which his body was discovered from his Vancouver hotel room. Expressing her feelings first time since Monteith's death, Michele informed the Mexican edition of Marie Claire magazine, that "he is the best person I know. He has made my life so incredible and I am so thankful for him and not only to have him as a partner but also as a co-worker." She emphasized that "it is important to have someone that supports and encourages you," adding that "someone that makes you feel that you are unstoppable, that you can do anything in the world because you have him."
Editor-in-chief of the magazine, Ariadne Grant, also remembered Cory saying that "he showed up in great spirits and was very nice to everybody there." She stated that "he even took pictures with whoever asked for it. They were both very nice and obviously happy and in love."
You can publish this article on your website as long as you provide a link back to this page.