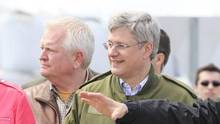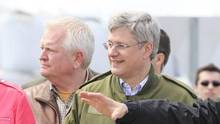 In an announcement published on his official website on Monday, Manitoba MP Merv Tweed disclosed his decision to resign from public duty and head a railway company. Mr. Tweed, first elected to represent Brandon-Souris in 2004, mentioned in the statement that "I have had the honour to serve the public for many years at the municipal, provincial and federal level and my decision to leave politics was not made lightly." The resignation of Conservative MP will take effect on Aug. 31.

Few hours after the MP's official announcement, railway company Omnitrax Canada also disclosed that it would be pleased to have Mr. Tweed as its new president. Denver-based Omnitrax has control of the Port of Churchill in northern Manitoba, i.e. a stop for Arctic trade, from which subsidiaries ship oil by rail. In a statement issued on behalf of the company, Omnitrax's CEO Kevin Shuba alleged that "Merv brings a terrific combination of business experience and government regulation knowledge."

Mr. Tweed has substantial experience with the industry as he worked as chair of the House transport committee from April 2006 until September 2012. Lobbying records show a consultant of Omnitrax met with Mr. Tweed and three bureaucrats separately on Nov. 21, 2012. Mr. Tweed's parliamentary biography claims that he previously worked as an automobile dealer. He was elected as an MLA in the provincial legislature for nine years, after which he decided to upgrade to federal politics and briefly served as Manitoba's minister of industry, trade and tourism.