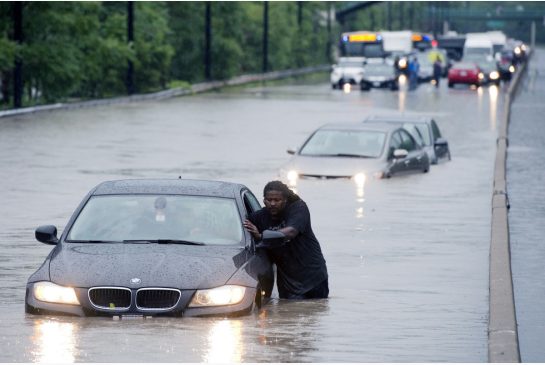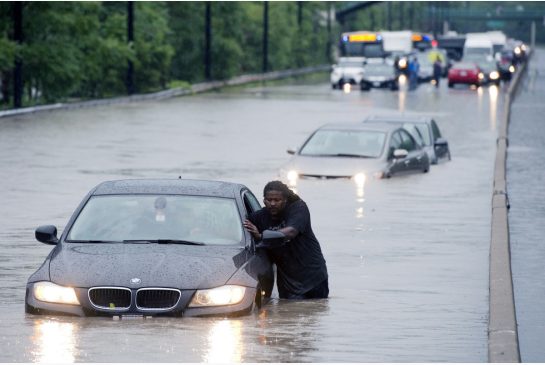 In an official statement issued by the Insurance Bureau of Canada, it declared that the record storm of Greater Toronto Area in July has turned out to be most expensive in the history of Ontario. It was explained that the hurtling storm filled Toronto with 123 millimetres of rain that broke the previous record of 121 millimeters during Hurricane Hazel in October 1954. Intense rain also caused complete breakdown of TTC service, along with a GO Train in the Don Valley, trapping hundreds of people on board.

The insurance agency claims that initial estimates have indicated that the storm overall cost more than $850 million in damages. During a press conference on Wednesday, the vice-president of IBC, Ralph Palumbo, highlighted that these costs are only the preliminary estimates that are most likely to increase as clean up continues. He mentioned that "damage caused by more frequent severe weather is just another situation our members must prepare for."

It was highlighted that all of the three most expensive storms in the history of Toronto took place in the last decade. The company alleged that July's flooding caused it to file its own emergency claim. Meanwhile, one of the Canada's largest insurers, the Intact Insurance, mentioned that the storm, flooding in Calgary and the Lac-Megantic train explosion, all have played role in contributing to the company's financial hit of more than a quarter of a billion dollars. The company highlighted that an estimated $170 million of that was directly related to the flooding in Toronto.