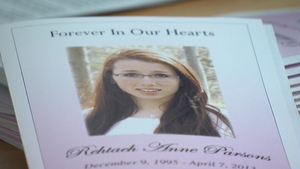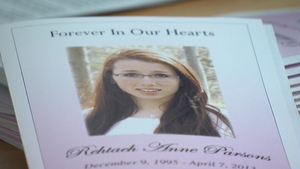 The two young teenaged suspects arrested and charged in connection with the case of bullied Nova Scotia teen, Rehteah Parsons, finally appeared in court today amid complaints by one of their lawyer asserting that media has already tried and convicted his clients and others on the Internet.

Soon after the boys' brief appearance in front of Nova Scotia Provincial Court judge, Patrick Curran, on Thursday, defence lawyer, Josh Arnold, alleged that "it appears that individuals on the Internet and certain members of the media conducted their own one-sided trial in relation to this matter." He explained his concerns, asserting that "no due process was given. The matter is now before the courts properly in that it will be dealt with hopefully properly and fairly … No one should be tried and convicted without having a hearing, without receiving disclosure, without having a fair trial."

The two 18-year-olds suspects are now scheduled to appear in court again on Sept. 19. One of the suspects is charged with two counts of distributing child pornography, while the other is charged with distributing and making child pornography. Since both suspects were underage at the time of offence, they are appearing in youth court and hence cannot be identified. Both parents of one of the boys were in court, while just the mother of the other was with her son. Meanwhile, Rehtaeh's parents were also not present in court today, though her side was represented by her uncle Michael Parsons.