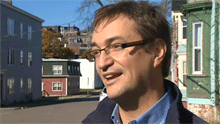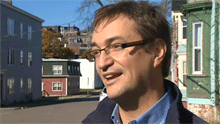 Provincial Court Judge, Alfred Brien, will be sentencing a hearing held today for former Saint John city councillor and youth ministry leader, Donnie Snook, who has been convicted with 46 child sex abuse charges. Discrete details regarding plentiful abuse charges are expected to be conveyed to the court for the first time since 41-year-old Snook was arrested in January. Moreover, victim impact statements are also expected to take place, along with an assessment of Snook's risk of reoffending.

Judge Brien has already indicated that he may not sentence Snook until a later date, as he might need ample time to consider all of the information unveiled during the hearing. Snook's case is one of the biggest sex abuse cases in New Brunswick's history, as previously a Kingsclear guard, Karl Toft, was convicted of only 34 abuse charges involving 18 boys in 1992. Snook pleaded guilty to 46 various charges in May, which dated back to 2001 and involved 17 boys as young as five years old. The charges include sexual assault, sexually touching a minor while in a position of trust, making child pornography and extortion.

Additionally, Snook is also facing four sex abuse charges that took place in his native province of Newfoundland and Labrador, where he worked as a senior pastor in Mount Moriah during the 1990s. However, he has not yet entered pleas on those charges, which include two counts of sexual assault and two counts of sexual interference involving a boy who was under the age of 14 at the time.