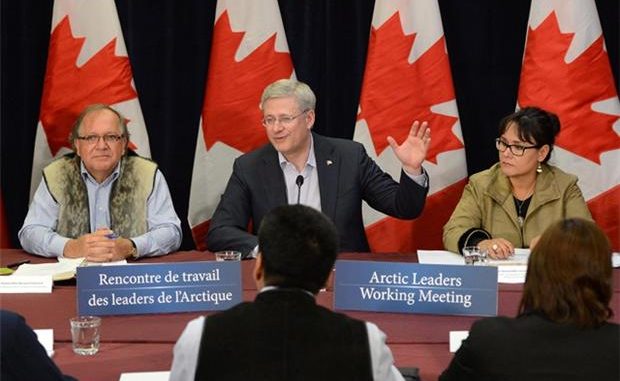 Newly appointed Environment Minister of Canada, Leona Aglukkaq, is scheduled attend to an event with other top government officials in Norway on Tuesday, which is aimed at discussing how nations can cut emissions of soot, methane and other "short-lived climate pollutants" that contribute to global warming.

Canada will be represented by Aglukkaq at the second ministerial meeting of the Climate and Clean Air Coalition to Reduce Short-Lived Climate Pollutants. The group was founded by Canada last year, along with the United States and four other countries, and primarily raised funds and organized projects all over the world to limit emissions from municipal solid waste, vehicle engines and natural gas production. Until now, the group has gathered support of almost 33 nations, along with the European Commission and a number of non-state organizations including the United Nations and the World Bank.

Environment Canada has recently boasted that Canada is the "largest financial contributor" to the coalition, indicating that it has contributed more than $20 million to the group over the last 18 months. In a statement recently issued by Minister Aglukkaq, she mentioned that "as an Arctic nation, Canada profoundly understands the climate and public health benefits of reducing short-lived climate pollutants, such as black carbon and methane." It was highlighted that, unlike carbon dioxide, short-lived emissions have a relatively brief lifespan in the atmosphere and only last for few days to a few decades. Despite this, the pollutants are some of the most significant man-made contributors to global warming after carbon dioxide.