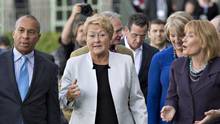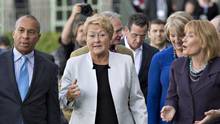 The minority government of Quebec has finally presented the outline of an upcoming bill aimed at eradicating religious symbols from within the province, especially by banning to wear religious symbols among public servants, with only few exceptions. Under the outline, it was stated that religious symbols constitute anything from wearing the Sikh turban, the Muslim hijab, the Jewish kippa or a large Christian crucifix.

After innumerable rumors and leaks to the media, the outline of the Charter of Quebec Values was finally unveiled today in shape of what was already expected, including the recently rumored possibility of exemptions for certain institutions like hospitals. Moreover, the crucifix hanging in Quebec National Assembly has also been left untouched. Parti Québécois government will soon be attempting to make the proposal into law, which will be a bumpy ride given that both main opposition parties have already announced to oppose the plan as presented on Tuesday morning.

The minister in charge of the file, Bernard Drainville, has alleged that he is prepared to create exemptions for municipalities, hospitals and universities and colleges, in case they voluntarily opt for allowing their employees to wear religious symbols, such as hijabs or turbans. However, this exemption will not include any of the schools or daycares, as the governments' hopes to ensure children are not influenced by religious symbols. Mr. Drainville further elucidated that small jewelry featuring such as a crucifix, crescent or Star of David, would also be allowed.